July's Trivia Contest Winner was Monica Caraffa!  She had double the amount of points of anyone else!  It pays to read the blog carefully.  Congrats Monica!  The slate has been wiped clean! August is a new month! Don't forget it's never to late to send in your answers. All correct answers count towards the monthly prize!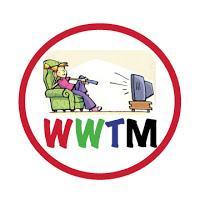 The answer to Thursday's Trivia Question:  Dr. House sees patients daily at Princeton-Plainsboro Teaching Hospital
FIRST FIVES:  Michael O'Dea, Heather Doyle, Alex Nagler, Allison Schwartz, & Jim Carter
Honorable Mention: Priscilla Paez Wednesday's Broadcast Top 5
America's Got Talent-NBC 2.4/10.2
Masterchef-FOX 2.3/5.5
Big Brother-CBS 2.1/6.2
America's Got Talent (R) - NBC 1.5/6.5
CSI-CBS 1.1/6.3
Wednesday's Broadcast Trendrr Top 5
MLS Soccer-ESPN 262,930
Here Comes Honey Boo Boo-TLC 55,413
The Challenge: Rivals II - MTV 34,300
Do Something Awards-VH1 33,250
Royal Pains-USA 27,009
Wednesday's Cable Top 5 The Big Bang Theory-TBS 1.4/3.5
American Dad-Adult Swim 1.0/2.3
Here Comes Honey Boo Boo-TLC 1.0/2.5
Duck Dynasty- A&E 1.0/2.2
Challenge Rivals II-MTV 1.0/1.7
Wednesday's Cable Trendrr Top 5
America's Got Talent-NBC 83,718
Big Brother-CBS 78,945
Futbol MLS Juego de las Estrellas-Unimas 56,746
MasterCher-FOX 52,329
Camp-NBC 24,307
Late Night Ratings for the week of 7/22/13-7/26/13
Leno .9/3.6 Letterman .6/2.7  The Daily Show .6/1.3 Fallon .5/1.6Colbert .5/1.2 Kimmel .4/1.8
Ferguson .4/1.4Conan .4/.9 Nightline .3/1.4
Carson .3/.9
Early Morning Ratings for the week of 7/22/13-7/26/13
GMA 1.5/1.8 Today Show 1.5/1.7 CBS This Morning .8/.9
Big Brother Bullets
OY Julie...who is your stylist? FIRE HER!
Is it me or are Amanda's boobs getting bigger by the week?
Two minutes in and the TWC/CBS scroll begins...deadline's TOMORROW! 
Candice's negativity is killing ME and Howard
Wait...did Howard actually make sense?  I think he might have but I'm not sure. 
Amanda's turn to wear the Grizzly Bear shirt 
Amanda and Spencer's run in on the couch was JUICY! 
Candice called a house meeting and to quote Amanda, "house meetings never go well." This one sure didn't.  
Britney from Big Brother had a baby girl and named her Tilly Elizabeth. Tilly, really?
Baby name fun in the Big Brother house
According to Judd's dad, who's obviously as bright as his son, Judd's been watching Big Brother since he's 1? That's impossible isn't it? BB premiered in 2000 which means Spencer would only be 12 years old if that were true. 
McCrae and Amanda are BB engaged? WTF is BB engaged?  Her parents had to be freaking out, their daughter's marrying a guy that makes $68.00 a week. Let BB pay their rent. 
I keep thinking that the whole Amanda/McCrae thing is a total audience fake out. 
Howard's evicted, no shocker there. At least he made sense when talking to Julie.
In my house, BB and CBS went dark for a good 15 seconds...I'm not Time Warner Cable customer, but I nearly had a heart attack and started dialing Cablevision.  
Candice 's "you're not perfect" remark to Howard on the goodbye video was pretty rude
Who thinks of these crazy HOH competitions?
Good news...no "have nots" bad news...cliffhanger ending...we don't know who the HOH is. 
HOH competition temptation! 1st three who fall can open a box, one has 5K in it and McCrae really needs the money! He should jump. 
As of the posting of this blog, I have not learned who the HOH is.  I don't want to know until Sunday, so MUMS! 
Hollywood Game Night
Ok, I feel guilty criticizing anything about HGN but I hated Jane Lynch in that satin ruffly shirt. She should throw it in the garbage.
Team 1: Tom Arnold, Patricia Heaton, Jamie Lyn Siegler and a civilian 
Team 2: Anthony Anderson, Rose Burn, Stacy Kiebler and some other regular person
Team 3: ME
Game 1: Picture Purrrfect - I scored 5 out of 8 not the greatest but still not bad
Game 2: TV ID - I scored 5 out of 7 which is respectable 
Game 3: Matchmaker - you couldn't  play this one at home but I sort of  got them all right so I gave myself all 14 points
Game 4: Timeline round 1 -  again not an easy one to play at home but...I did get the Oprah's right and was screaming at Tom Arnold to move the photos quicker. - 12 points for me
Game 4: Timeline round 2 -  I killed on Madonna - 17 points for me
Game 5 How Do You Doo? I didn't do that well, only 2 from Anthony's team and 2 from Tom Arnold's team but I still beat EVERYONE! Yeahhhhh
Bonus Round Time: TOTALLY WON the 25G's...closed my eyes and got um all right...I RULE HOLLYWOOD GAME NIGHT! 
PS. I still hate Patricia Heaton...don't know why...I just do.
NEWS & INFORMATION:
-Mark it down on your calendars, set your TiVo if you care, Joy Behar's last day on The View will be next Friday, 8/9.  Who's left again? Just Whoopi and Sheri right? Did Jenny McCarthy start yet? Who's replacing Barbara? Whoopi, Sheri and Jenny sounds like torture to me.  I bet Les and Julie are partying out there in LA, The Talk is going to take over.  If Les could settle this Time Warner thing, he'd be doin a jig right now I'm sure. 
-Well...someone NOT leaving their show...Keith Urban. He's made it official he'll be coming back to American Idol next season.  Who he'll be back with is another story.  At this point He's the only one who IS returning.
-Another person coming back...Mary Lynn Rajskub aka Chloe will be back with Jack Bauer when
24
returns.  Jack really needs Chloe and we all need her scowls and her looks.  Chloe rules. Can't wait for that one.
-More renewals to report:
Million Dollar Listing
on Bravo,
Marriage Boot Camp
on WE, and
Continuum
on Syfy
-Simon's got enough issues these days, but that's another blog....he does seem to be focused on getting the
X-Factor's
ratings up though. That'll be a good excuse to blow off Lamaze class. Simon did reveal some X Factor changes for next season, back to the original categories, Boys, Girls, Groups and under 25, no judges homes, and a 1 million dollar prize instead of a 5 million dollar prize.
-Kevin Reilly had a lot to tell everyone at yesterday's TCA's. First their was the new app. FOX is the next network with a "watch" app to download. Starting 8/11, you can start binge watching episodes of FOX's primetime dramas and comedies. See...what'd I tell you?  Content overload is just in its beginning stages.  More to come I'm sure!
-Next up was the news that
Glee
will end its run in 2015. The show will deal with Cory Monteith's death directly. Hopefully by the time everyone at McKinley graduates in 2015, the rest of the former graduates will be all squared away in their lives and everything ends nicely for all of us that have hung in there.  
-Kevin also raised questions regarding viewer measurement in this new media landscape. I've been questioning viewer measurement even before all of this insanity. I used to buy the  Miami market and one of my NSM's back in the day, flew me over an entire town (of course I can't remember the name of it) and showed me the population via a helicopter and then told me not one Nielsen or Arbitron diary existed in that area.  Sure it was a bit over the top, but ever since then, I've never really loved Nielsen methodology etc. I love the social buzz numbers, they're real!
-For all of you who have a Bieber fan in the house...MTV will be airing a Bieber marathon for the 24 hours before its premiere of Justin's movie,
Never Say Never
on 8/3.  Whether you're a Bieber fan or not, the movie was actually pretty good. Justin's changed a lot since then though.  He wasn't putting people's phones in his weird pants, peeing in cleaning buckets, smoking weed, or getting in trouble every minute.
-FBFF is at it again! Here's a great version of "Blurred Lines" from last nights show, check it out: http://www.hulu.com/watch/517535?playlist_id=1031&asset_scope=all
Friday's Trivia Question: What is the name of the hospital that Dr. Geiger and Dr. Bronk call home?
Have a great weekend!
WWTM-Kristy
Like me on Facebook at Watching Way Too Much Follow me on Twitter at watchingwaytoomuch@tvnme
http://watchingwaytoomuch.com
[email protected]