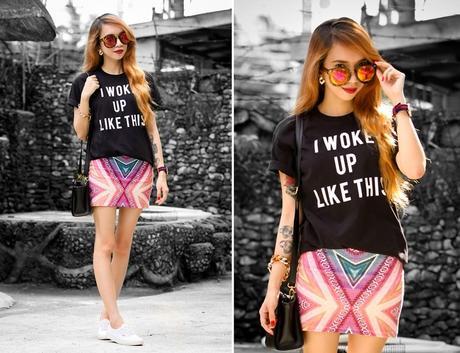 Look of the Day — Trivia time! I have tried a new and easy editing style here but with an interesting touch. Can you spot what's changed?
If taking outfit shots requires an effort (for both photographer and subject), then honey, editing photos is another story! I constantly deal with distracting background, photobombers, blur, low lighting, and other unwanted elements. #bloggerproblems Being prissy with photos coupled with shallow knowledge on Lightroom/Photoshop makes me unable to achieve the results I want. Boooo! Making my outfit pop (in a literal sense) is now made easier thanks to selective coloring.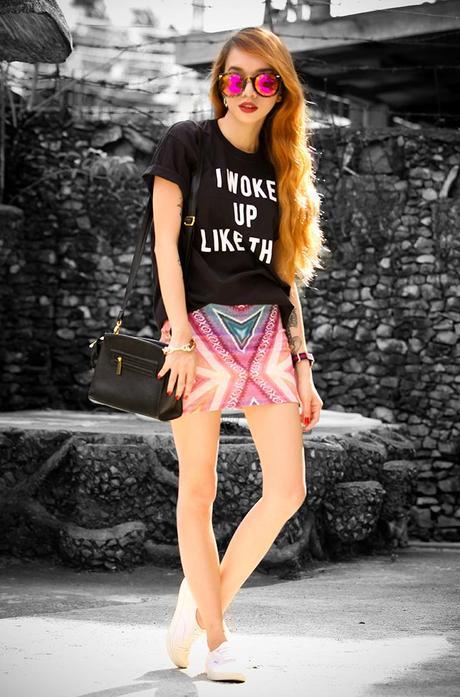 I Woke Up Like This statement tee, Inlovewithfashion. Bodycon skirt, Zara. White sneakers, Vans. Farrah (demi-yellow) sunglasses, FLY Shades. Mika sling bag, Maxene's Closet. Stripe watch, Daniel Wellington.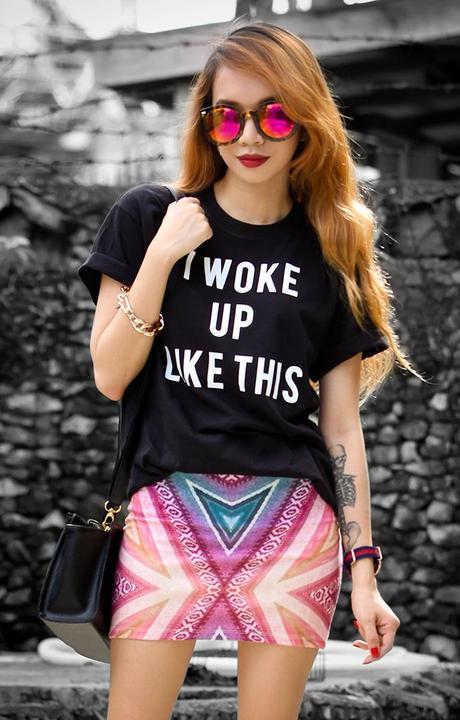 I wore this exact outfit, minus the sunnies, two Fridays ago on a nightout with the boyfriend. Our Friday nights usually consist of (his) dj-ing stint, alcohol, and food. The set up? He gets busy with his gig while I spend time tinkering with my phone (Facebook and Instagramming mainly), ordering food, and chugging bottles of  flavored beer. Not complaining though!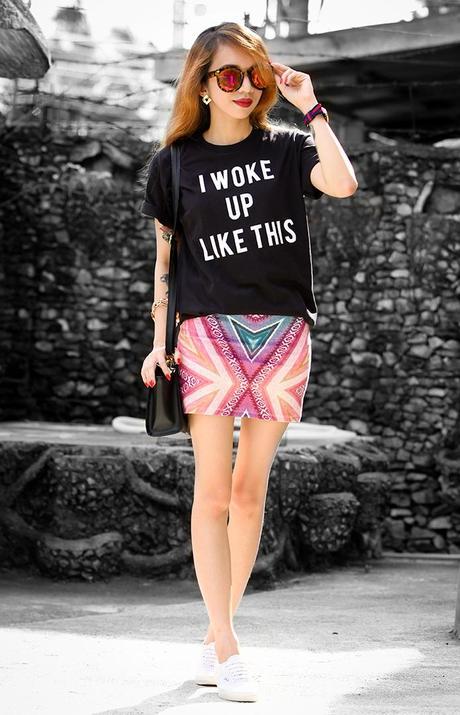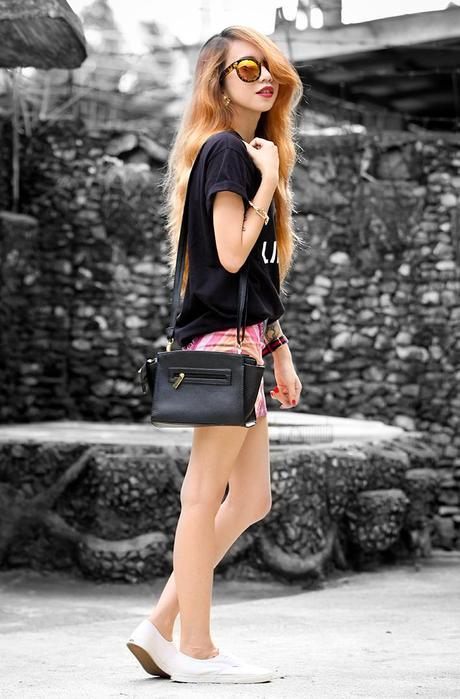 We all wish we woke up like this — all made up and ready to hit the door. #IfOnly
Okay, so I may not wear the exact looks I post here when I'm out and about but hey, at times I do! Ergo, this OOTD. Tees are so comfy and I prefer oversized ones so I could roll up the sleeves like I did here. What do you think?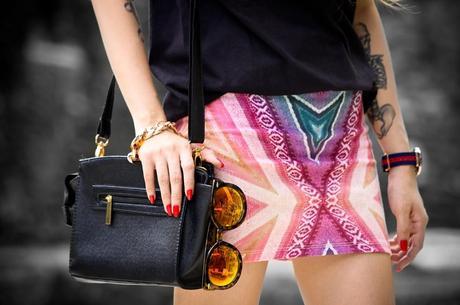 My bag sponsor, namely Maxene's Closet, sends me batches of bags every now and then. Can you imagine how exciting it is to receive a message stating that you are free to choose what color you prefer with each (bag) style so they can ship it to you soon? Ayt, lucky blogger perks! Since I picked the items out personally, it's a sure sign that I'll be using them for a long time, not just for outfit shots so to speak. This Mika sling bag serves me well on both size and style!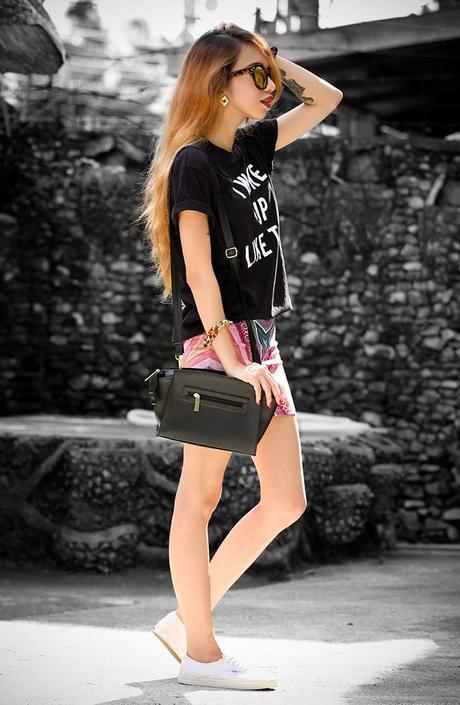 P.S. Need to practice my skills on selective coloring. I might do this a bit more often depending on my level of diligence. Brushing the edges on each photo can be so time-consuming!

Stay wicked!