My mom was at work the night my dad raped me, well I shouldn't say my dad as he's my step-dad. My sister and brothers were sleeping, I was sleeping too. My step-dad was the only one that was awake, he came into my room, he asked me if I wanted him to read me a bed time story I said "no daddy I want to sleep please". He never left, he then asked me if I wanted to play husband and wife, I said yes because I thought it was dolly house or so.
He demand I take off my clothes , so I did as he said not knowing what husband and wife was all about, as I said I thought it was playing with dolls and so on. He left my room for a couple of minutes then he came back with my sister, some duct tape, and a knife.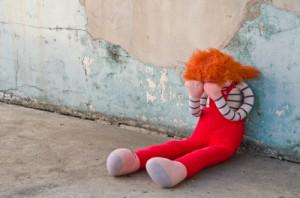 Image: FreeDigitalPhotos.net
My sister was only 7 turning 8, this is what I said to my sister "Yea Melinda you're going to play dolly house too". She did not seem to be happy about it. She then told me that it's not what I thought it was. I didn't understand what she meant by that.
My dad came towards me and put duct tape on my mouth, he said "darling don't say a word ok everything  will be just fine, don't cry or anything it will hurt at first but you will get used to it ok. Don't tell anyone about this, don't tell anyone,  I will buy you a new dolly if you don't tell anyone. I said "yes daddy I won't tell anyone I promise" daddy I love you very much"
I don't know why I was saying that,  I guess I was just being a good girl. He told me to lie down on the bed, I did as he said, he put his disgusting thing inside of me and started to do it really hard, I started to cry.
in my mind I was saying "Daddy please just please stop, I can't take it anymore please just stop it hurts badly"
He looked over to Melinda and said "darling your next, don't even think about leaving this room you hear me". Melinda started to cry, and then she left and went into her room put the lock on the door and stayed in there pretending to sleep".
Blood started to come out of me, he did not stop, he took off the tape covering my mouth, I started to scream.  I cried "daddy please listen to me, stop please just stop it hurting" I then bite him on his arm, he slapped me across my face and yelled at meme "shhhhh darling it will soon be over just a few more minutes, please stop crying I know it hurts"
The time came that he stopped,  he came off of me and went to my sisters room but she was very lucky cause her door was locked and he didn't have the key, my mom had the room keys. He then took me in the shower telling me not to tell anyone.
Blood was draining down my leg, he cleaned it all up, he changed the sheets on my bed. I went back to my bed and tried to sleep,  it was hard not to think about what my step-dad  had just done to me, it was like a night mare.
I am now 16. I don't live with my step dad or my mom anymore. I hate them to death. I wish he could die right now for all the things he put me through. He took away everything from me. I told my mom but she didn't believe me so right now I just hate her.
This post is an anonymous guest post, names have been changed to protect the writer.