I've had my heyday and it's time to get my butt in gear! My big, blonde, butt needs a serious wake up call! Ring…. Ring….Ring…… Hello. Maren's butt?. This is Maren speaking. I'd like to kick you from here to next Tuesday!
I'm going to try again…….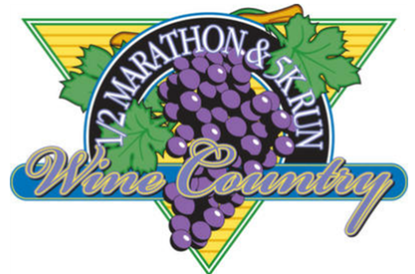 Max found this 1/2 marathon in Paso Robles on March 25th and he's doing it. I'm going to try to run my first half marathon…. again.
It's perfect because I can follow the training plan and if I'm not ready I can simply do the 5k. Max and I can still go together and have an absolute BLAST! Plus we can train together. I don't know how much help I'll be to him but he'll definitely push me to run faster, farther and better.
For this 1/2 marathon I'll be following the Hal Higdon Half Marathon Plan: Novice 1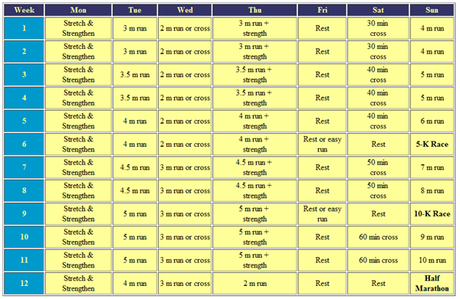 I have 2 weeks to get my bootay back into running. Do you think I can do it???
I've been doing my workout DVD's for 3 weeks and I've been focusing on cardio so I'm thinking it's doable but it'll be crazy hard at first…… :-S
It definitely wont be the easiest way to start training but I think my body can do it. Plus my ankle feels awesome, maybe all my cardio weight training for the past few weeks will really help. Muscles make a huge difference.
This Week's Training Plan
Monday: Run 2 miles + Pilates
Tuesday: Billy Blanks Target Total Body
Wednesday: Run 2 miles
Thursday: Billy Blanks Cardio Inferno
Friday: Trainer Kjirsten's Quick Holiday Circuit
Saturday: Run 2.5 miles
Sunday: Take a break!!