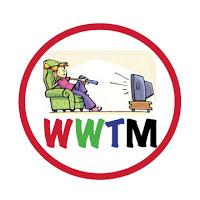 THE ANSWER TO WEDNESDAY'S TRIVIA QUESTION: Gene Rayburn and Peter Dinklage…Match Game of Thrones 
FIRST FIVES: Mitch Klein, Phyllis DiCesare, Mike O'Dea, He Who Shall Not Be Named & Dan Realson
HONORABLE MENTION: Bill McLaughlin 
THE NUMBERS 
Tuesdays Broadcast Top 5
The Voice-NBC 2.8/11.2
About a Boy-NBC 1.9/6.8
Marvels Agents of S.H.I.E.L.D-ABC 1.9/6.0
Growing Up Fisher-NBC 1.5/5.8
NCIS LA-CBS 1.4/10.1
Tuesday's Cable Top 5
NBA Playoffs 9:40p-TNT 1.7/3.8
Deadliest Catch-Discovery 1.5/3.8
The Big Bang Theory-TBS 1.1/2.8
NBA Playoffs 7:09p-TNT 1.1/2.6
The Game-BET 1.0/2.1
Tuesday's Twitter Top 5 Primetime Ratings 
The Voice-NBC 928,000 Tweets
Glee-FOX 87,000 Tweets
Awkward-MTV 46,000 Tweets
Faking It-MTV 35,000 Tweets
2014 Draft Academy-ESPN 1,000 Tweets
-I guess, there are a lot of people out there just like me...1.2 million people tuned in to see Tori and Dean go through hell together. They watched Hattie puke on Liam's Ipad, they watched Tori hear those words she didn't want to hear and they were all guilty and ashamed just like me. Maybe...maybe not. Either way, a much bigger number than I ever expected.  THE SHOWS  Survivor I hate when the guy playing the best game isn't likable. Tony's smart, cunning, and he's got a good shot, a VERY good shot at winning this game and yet…I HATE HIM. I don't like his cocky attitude, his spy shack and his ability to find all idols with and without clues. Spencer's smart and likable and I hope to God he figures out a way to outplay Tony but now with the super idol in his possession, they are going to have to vote Tony out twice!  
Modern Family Was it me? There wasn't one funny moment last night? The families traveled all that way to Australia and lost their funny? Oprah and Gayle did a better job in Australia than the Modern Family gang.  Maybe Australia paid them a boatload of dough to film an episode there. I don't know, but there was really nothing at all about last nights episode worth mentioning. 
Suburgatory
Maybe it WAS me. Again...nothing amazing to report here. Tessa, Dhalia and Dallas's and their "Miss Chatswin" beauty pageant thing and George, Fred, Noah and Victor on a camping mancation just didn't do it. I think it might have been me.
THE OTHER STUFF
Amazon and HBO, pretty good deal if you ask me. If you don't know what I'm talking about, Amazon will stream a bunch of HBO shows, mini-series and original movies as part of its Amazon Prime subscription service. This deal is the first one where HBO has licensed its content to anyone else. You can't get any of it on Netflix, Hulu, Crackle etc.  So starting on 5/21, you'll be able to see The Sopranos, The Wire, Band of Brothers, Angels in America, True Blood and more,  all on Amazon Prime. That's BIG! 
SNL announce the hosts and musical guests for its final 3 shows of the season:
5/3-Andrew Garfield and Coldplay (I hope Emma Stone shows up. Do you think Chris Martin would be up for a "conscious uncoupling" skit or two? Could be funny!!!)
5/10-Charlize Theron and The Black Keys don't excite me much. I don't think of Charlize as funny. Do you?
5/17-should be great. Andy Samberg! I'm not sure I know who St. Vincent is but they are the musical guests. 
Meg Ryan's back. Well sort of. She's going to be the narrator of How I Met Your Dad on CBS this Fall. Here's a quick and easy 5 points...who was the narrator of How I Met Your Mother? Thursday's Trivia Question: TV MashUp Day 4-Uncle Jesse and Frank Underwood
NOTE: WWTM will be taking Friday and Monday OFF! I'll be back on Tuesday 4/29. Have a great weekend
WWTM-Kristy
Like me on Facebook at Watching Way Too Much
Follow me on Twitter at watchingwaytoomuch@tvnme
http://watchingwaytoomuch.com
[email protected]