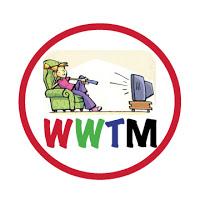 The answer to 
Tuesday's Trivia Question
: Gopher Smith's real name was Burl.  Burl was the Yeoman Purser on the Pacific Princess cruise ship.  Not too many people knew this at all...
FIRST THREE
: Jim Carter, Monica Caraffa & Crystal Kyler...that's it!
Honorable Mention: NONE
Sunday's Cable Top 5
Walking Dead 9p-AMC 5.7/11.0
Talking Dead--AMC 1.9/3.5
Live from the Red Carpet-E! 1.5/3.7
Walking Dead 8p-AMC 1.2/2.5
Ax Men-History 1.0/2.8
Monday's Broadcast Top 5
How I Met Your Mother-CBS 3.4/8.6
2 Broke Girls-CBS 3.2/10.1
The Bachelor-ABC 2.9/9.1
Mike & Molly-CBS 2.7/9.7
The Following-FOX 2.7/8.4
Monday's Broadcast Trendrr Top 5
The Bachelor-ABC 171,466
Castle-ABC 82,264
How I Met Your Mother-CBS 70,726
The Following-FOX 64,148
The Biggest Loser-NBC 47,926
Monday's Cable Top 5 
WWE-USA 1.7/4.7
Teen Mom 2-MTV 1.6/2.5
Pawn Stars-History 1.3/5.0
American Pickers-History 1.0/4.4
Love and Hip Hop-VH1 1.0/2.8
Monday's Cable Trendrr Top 5
WWE Monday Night Raw-USA 360,794
NBA Basketball-NBA TV 56,234
Love & Hip Hop-VH1 55,145
Teen Mom 2-MTV 31,660
RuPaul's Drag Race-Logo 28,454
I guess the writers on
Hart of Dixie
couldn't think of a new weird Bluebell festivity to have so they moved up Tom and Wanda's wedding and had everyone scrambling to get it together in 2 days.  A bit tricky since it was a Lord of the Rings/Star Wars themed affair, but it's TV so of course everyone was able to find costumes and headpieces in the tiny town of Bluebell Alabama in 48 hours. Since the couple decided that the Rammer Jammer was their dream reception location it made the rest of the details pretty simple. Out of ALL of Wanda's friends in Bluebell, of course she asked newcomer, Dr. Zoe Hart to be her maid of honor and of course Tom asked Wade to be his Best Man (and sex yoda-which is a term I would like to weave into conversation today) which just made the revelation that Wade cheated on Zoe all the more uncomfortable during the ceremony.  As I predicted in last weeks Hart of Dixie commentary, my fave,hot, shirtless, boy has officially lost his girl...for now.  So lets review.  Lady Cybil and Matthew Crawley are dead, Jeremy Gilbert is dead and now Wade and Zoe are broken up. This caused me to take to my bed and blow off the rest of the night.  Sorry.
NEWS & INFORMATION:
-Yesterday, FOX announced that it would be launching a new, first-of-its-kind syndication network that will distribute FOX's custom sync-to-broadcast experiences that are currently available exclusively in FOX NOW apps – to other second-screen TV app providers. The new network allows partners to take advantage of FOX's content and ensures that fans can enjoy a premium, cohesive FOX digital content and advertising experience across multiple TV apps and platforms. Syndication partners at launch include Shazam®, Viggle?, ConnecTV & NextGuide. Through these partnerships, viewers using Shazam, Viggle, ConnecTV or NextGuide can access FOX's social, behind-the-scenes and interactive content around FOX shows while synced to the broadcast. I'm a big fan of sync-to-broadcast experiences, but I feel like there is just so many options.  They should all come together somehow and make it easier on the viewer.  I personally am a big Viggle fan and user...so for now, I'm sticking with that one.
-The wait is over, and I know I'm a bit late, I probably should have just posted the blog late yesterday to include the list of
Season 16 Dancing with the Stars cast members
 for all of you that care.  I will once again NOT be watching, please let me know if you guys are and if you want me to try and BEG Ed Ziskind, our favorite DWTS reporter to come out of retirement.  If there's enough of you, I'll bribe him.  If not, you won't hear another word....anyway, without further adieu, here are your DWTS "celebrity" dancers:
Zendaya Coleman-Disney Channel star of Shake it Up
Andy Dick-bizarro comedian
Dorothy Hamill-Olympic Ice Skater and famous for her wedge hairstyle
D.L. Hughley-comedian
Jacoby Jones-Baltimore Raven
Victor Ortiz-Boxer
Wynonna Judd-country singer and former member of the Mother/Daughter duo, The Judds
Kellie Pickler-country singer who has nothing to do with The Judds
Ingo Rademacher-Jasper from General Hospital
Alexandra Raisman-Olympic Gymnast
Lisa Vanderpump-Real Housewife of Beverly Hills
-I'll post these
CW Season Finale dates
in my on going list to the right, but for those of you reading on your mobile device who NEED to plan for the Vampire Diaries, Arrow and Hart of Dixie finales...here are all the dates you need:
The Carrie Diaries-4/8 8pm
Hart of Dixie-5/7 8pm
90210-5/13 9pm
Cult-5/14 9pm
Arrow-5/15 8pm
Supernatural 5/15 9p
The Vampire Diaries-5/16-8pm
-I've never heard of Ooyala

but they released their 2012 Year-End Video Index Report, which revealed some cool insights for the online viewing habits of 200 million unique viewers in more than 130 countries. Here are some of them:
Time spent streaming video on tablet and mobile devices doubled in 2012.

In Q4 2012, viewers watched live video content 18 times longer on desktops, five times longer on tablets, and four times longer on mobile devices versus VOD content on those same devices.

Branded video views spiked during the holidays, rising 91% from the start of Q4 to their peak in mid-December.

iPhone users watched twice as much video on their phones than Android users did in 2012.

On tablets, about a third of premium videos viewed in Q4 2012 were longer than an hour.
Wednesday's Trivia Question: What was Frasier and Lilith's son's name on Cheers?
WWTM-Kristy
http://watchingwaytoomuch.com
[email protected]
[email protected]