As a mother, I always wish and try for my children to get the best of education, learning, and future. It is the continuous efforts of a parent to work in the direction to make the future bright for a child. And this begins as soon as a child is born, isn't it?
Yes, as soon as we become a parent, we nurture dreams for our child . That a Child will become a pilot, a doctor, should get the best learning atmosphere, and we think and start our planning from the study table to finalizing the school. However, one thing which we always neglect or pay less attention to is "conceptual learning". As a child, I was always told to learn. I was never asked to understand and get a deep understanding of the concept.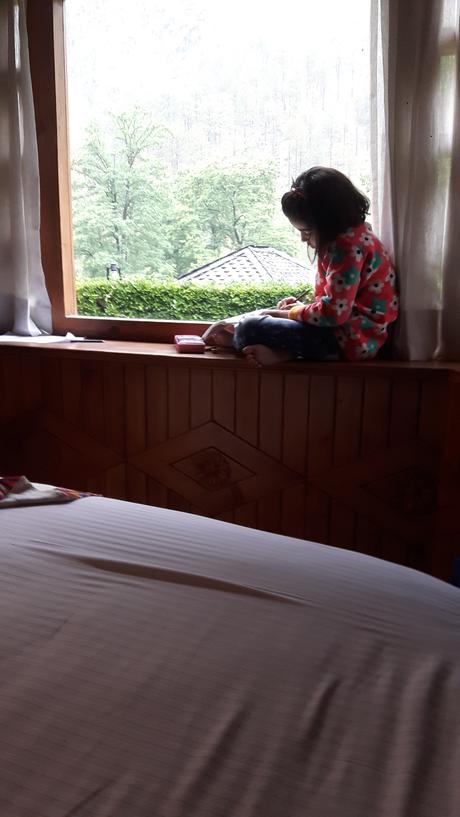 In our education system, we usually think That learning by heart is something that will make a child get good marks. But when it comes to applying the same concepts to real life we fail because of lack of conceptual clarity. We have been following rote learning practice since ages. However, time is changing now. I don't want my kids to follow what I did in my school times. I want them to get the conceptual clarity, to understand each aspect of life taught in class rather than just mugging it up and follow the pattern of rote learning.
On the occasion of Anti Rote Day by Dell Aarambh I am sharing some of the concepts here that really help my child overcome fear for studies.
What is rote learning and why it is not good for our child?
Rote learning is a method to memorize concepts, lessons, etc by repeating it many times. This is how we have followed since ancient times.
Why it is not good for your child today?
When a student is asked to memorize a concept with rote learning he thinks and works in a boundary within what he memorized. So, a child will only focus on the concept, however, thinking beyond that concept is really difficult for him, bringing creativity and thinking critically becomes next to impossible.
Most importantly when it comes to applying the same concept to a practical situation he fails.
So, what's the solution?
I recently came to know about this very focused and planned initiative by Dell India. #DellAarambh is a digital initiative to support today's education system by empowering students, teachers, and parents with the power of technology. It is a system that supports young brains with digital usage of PC at school and home to enhance learning methods and give a high scope of creativity and practical implementation of the same.
Dell Aarambh Is successfully supporting and training 4,000 schools, Over 75,000 teachers and nearly 50000 mothers in an interactive manner.
Conceptual learning can be imbibed with the PC intervention to learning systems at schools and home.
The best remedy
We cannot ignore the fact that rote learning is also required as it is deeply rooted in our education system. However, with the conceptual clarity by the support of a PC or a computer, I think we can give the best possible learning method to our kids with overall holistic development.
This one initiative of Dell is giving a base to the #digitalindia campaign in our country. As a parent, I would recommend conceptual learning for a child with PC intervention. Let's give our young generation a new method of learning with digital intercession and bring the change.