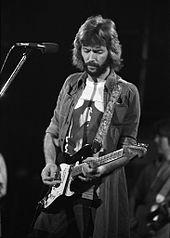 Eric Clapton, guitar legend, rock star, and watch collector, will auction one of his prized watches on November 12th. The sale will take place at the Geneva Four Seasons Hotel in an auction that will also include a diamond estimated to be worth $25 million. However, watch collectors will see Clapton's platinum Patek Phillippe as the real prize.
What's so special about this watch? It's one of only two of this model made in platinum in the world.
You read that correctly; there are only two of the Patek Philippe Ref. 2499 platinum watches in existence. The fact that the second of the pair resides in the Patek Philippe museum only makes this watch more valuable. Collectors are speculating the watch could sell for between $2.6 and $4.2 million.
Any Patek reference 2499 is rare. In 35 years of production, only 349 pieces were produced. That's approximately nine watches per year; just the model itself is hard to find. The majority of these watches featured yellow gold cases, making the platinum case even more valuable. Once you include the fact that this watch is currently owned by a rock legend, the value of this watch starts to make sense.
This watch was produced in 1987, and is a classic example of Patek Philippe elegance and design. It features a perpetual calendar chronograph and a moon phases display. The round face, lugs, and dials are classic Patek hallmarks, combining to create a classic beauty.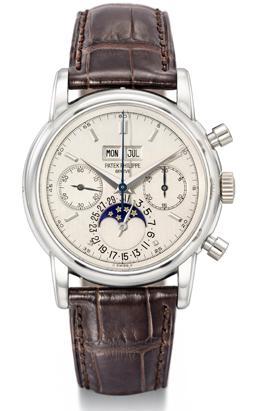 This watch was first sold to a European collector in 1989 at an auction celebrating the 150th anniversary of Patek Philippe. It was sold again before Clapton added it to his already impressive watch collection. This November, for just a few million dollars, it could belong to you.
Brad P for Raymond Lee Jewelers, premiere fine jewelry and luxury watch boutique and buyer.