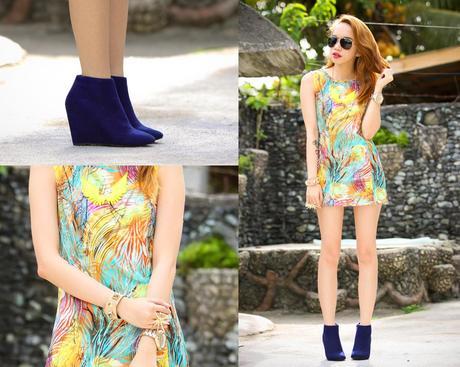 I Quickly Forget
Printed dress, PROPS. Blue suede booties, Forever 21. Spike ring, OASAP. Beige cuff, Chikasfashionista. Neon necklace, Vaintage. Aviator sunnies, Mango.
Look of the Day – I'm all colorful eh?! I got the chance to wear a somewhat swirly summery girly-girly dress so why not add up a punch of colors here and there too? Lol!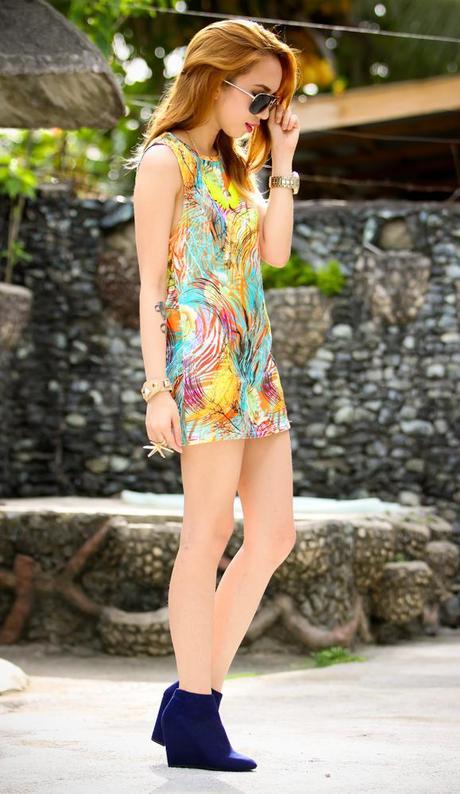 I received this package just in time during boyfie's mom's birthday celebration. The theme was Hawaiian and the venue was poolside so maybe the dress was fit for the occasion. I wore them immediately without entertaining second thoughts. I have nothing to wear anyway; I do not have much option or time for that matter.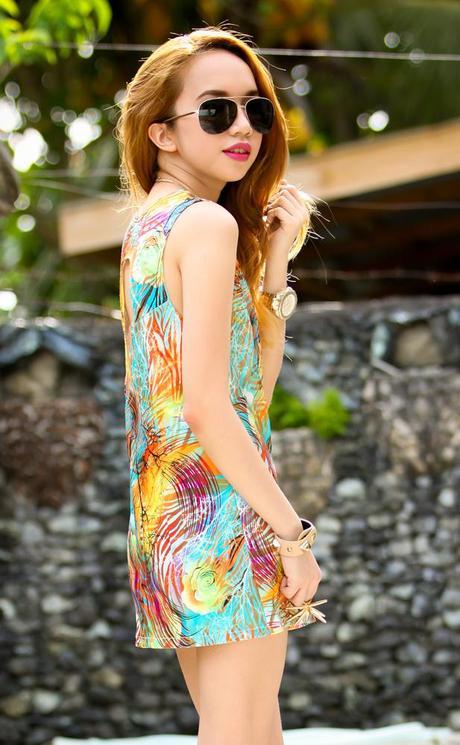 It has a cutout at the back. Too bad I couldn't show it off in this pic.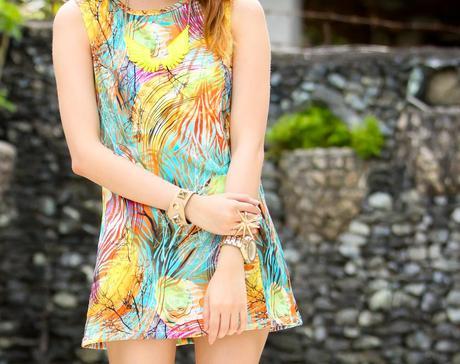 I also k
ept my accessories to a minimum and as much as possible sticking to neutral/gold tones. It would look a little overpowering had I overdone it right? The neon necklace (sort of) camouflaged itself into the dress. Hmmm… Not bad!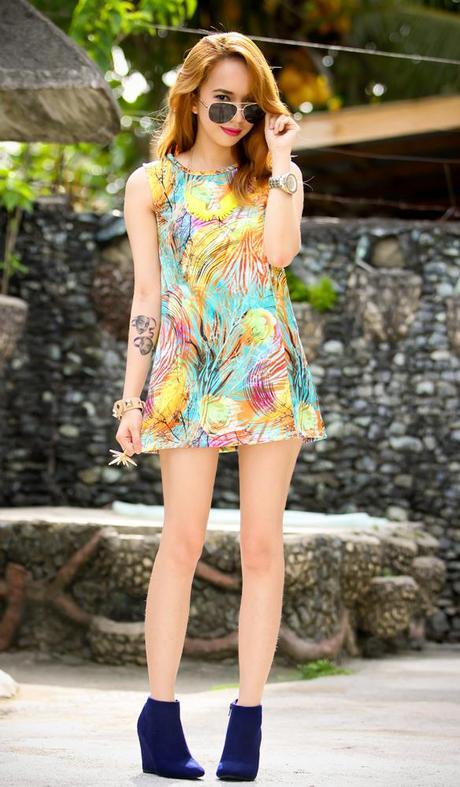 My new fave sunnies! I wear these every single day (granted the weather is sunny). Got them on sale at Mango. Uh-huh! I had to buy one. Boyf owned my Mango wayfarers soooo I gave it to him. Haha! What do you think? Too much or so-so?!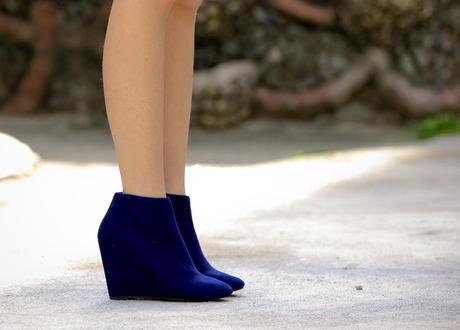 Finally — a shoe shot! Uber comfy blue suede booties from Forever 21. Very "fall" lang oh!

I found the courage to battle procrastination and shoot a few looks today while the sun's up. Post-processing them is another story. Thanks boyfie!

Hope you like today's look! 
Stay wicked!