Hey guys, happy Wednesday. I always like Wednesday's because I feel like the weekend is almost here.
Yesterday was a weird day. And not because I didn't do any blog posts, but because it was weird I didn't do any blog posts. Okay, that was a little Cat in the Hat. Anyways, yesterday I wasn't hungry almost all day. I didn't eat breakfast, aside from tea and my lunch was a little side salad from Wendy's. I did a pretty hard circuit for 30 mins that left me craving carbs so I ate a few triscuits. For dinner Max and I celebrated his return to the Main Land with a trip to Outback Steak House. I enjoyed a 7 oz. steak with a baked potato and a side salad with mustard vinaigrette.
Like I said, yesterday was weird. And today, my butt is really sore from all the squats I did. Gahh! I'm glad yesterday is over.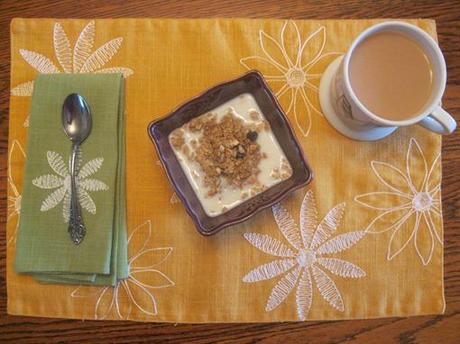 Today, on the other hand has started wonderfully.
I woke up early(er than usual)
I made a really good bowl of oatmeal
I secretly like feeling a little sore so I'm not completely devastated over my sore bum.
I feel good about working in the garage setting up for the Garage Sale we're having on Saturday.
Breakfast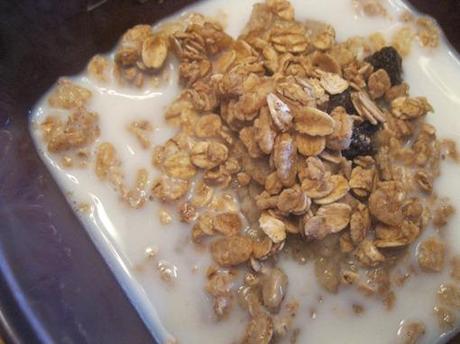 A really really good bowl of oatmeal!
in the mix:
1/3 cup old fashioned oats
2/3 cup cold water
1 TBSP brown sugar
1-2 drops vanilla extract
1 tsp milled flax seeds
pinch salt
small handful Cascadia Farms Oatmeal Raisin granola
1/4 cup milk
I started by putting the cold water, oats, brown sugar, flax seeds, salt and vanilla in the pan. Once everything was added I turned the burner onto high.
I let it boil for a few minutes then let it sit to thicken.
Once I transferred the oatmeal into my purple-square bowl I added the cold milk on top and sprinkled the granola over everything.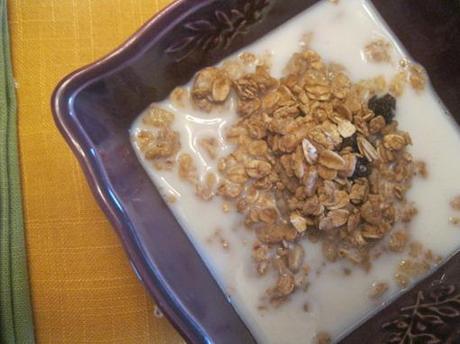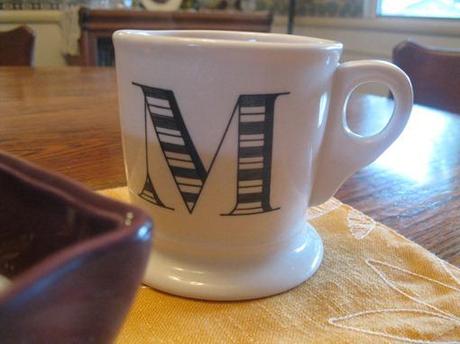 Don't forget the tea.
We're out of Soymilk so I've been improvising with regular 1%. It's not as tasty. I need to make a trip to the grocery store stat!
So, I've got a running date with Dorothy on the Agenda. Along with some garage sale prep this afternoon and some work at the office this morning. I'm going to see how sore my legs are throughout the day and that will determine how many miles I run this afternoon.