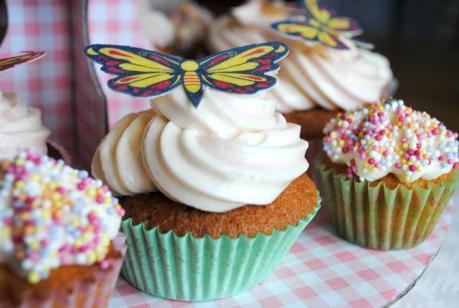 I am such a massive spoon, aren't I? I just hit 'publish' on my last post and when I looked at the date, 5th June 2014, I realised that in the midst of finishing my first year of university I actually missed my first blog birthday :(
I officially published my first post on *I think* the 2nd June 2013, so this post is coming three days late! To be honest it never even crossed my mind that my blog birthday was coming up, blogging has become such a prominent part of my life that I forget there once was a time where I didn't do it. Crazy! I've done so much in the past year because of my blog, I've met so many other lovely North East bloggers who I now regularly chat away to on Twitter, attended a few events and meet-ups that have been so fun, and even worked with PR companies that want me to feature brands they represent on my blog. It's such a cliche to say it but you genuinely don't think that anybody is going to read your whitterings, so to have done this in the space of a year I'm pretty pleased!
My blog hasn't grown as much as I had hoped, I'm not ashamed to say it, who doesn't want to reach out and connect with more people who share an interest in the same things as you? But to be honest I know this is down to me. My blog has been neglected since starting university last September, and getting one post up a week was just about all I can manage. I know that other people manage to have full time jobs, or go to university or whatever, and blog so much more than me, but I'm not them. I feel like I literally have not stopped working since last September, I haven't had one day break from university where I didn't feel guilty for not doing any work, so the spare time I did have I've just been so exhausted to even think, never mind string a decent sentence together on here!
My summer has finally started now though, I handed in my last assignment yesterday, so I have four months to blog my little heart out and venture into the scary world of YouTube. I honestly can't wait to inject some more life back into my blog, add some more of my personality into posts, post more, and get it all re-designed. At the minute I am enjoying my time off and catching up on much needed sleep, but there is no way I'm wasting this summer and by the time I go back to university in September I want to be happy with my blog, and happy with the routine I'm in so that I can carry on throughout next year.
This post is long and rambly, but that's me! In real life I genuinely do not stop talking (much to Alex's disappointment – especially during car journeys) so sometimes I struggle to shut up on here. What I really just wanted to say though was, I love blogging, I everyone who reads this blog, I love everyone who has tweeted me saying they liked something I wrote, complimented my photos or even just said hello… And here's to another lovely year :) Next year, maybe I'll remember my blog birthday!