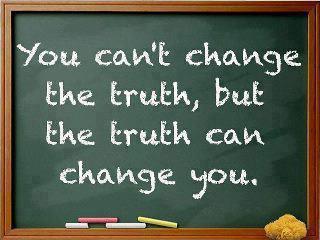 I'm planning a party... is serving GMO food bad? That's a good question. 
No, I take that back... that's an excellent question! 
I thought it was quite interesting when I interviewed the National Association of Onions spokesperson and she wouldn't answer my question about their "take" on GMO onions. 
Why so hush-hush? What's the problem? 
I guess some organizations and big companies want to try to remain neutral so that when the sh*t hits the fan, and a gazillion people are sick - filing lawsuits against these very entities, they'll attempt to appear as if their hands weren't dirty. Or, they will try to act like they didn't actually know that their hands were dirty. 
Oh... c'mon! Enough lies already. 
The fact that they've abstained from saying anything doesn't make them less guilty. When you see a crime and don't report it, because you don't want to get involved; not saying anything; does that actually mean you didn't see it happen? No. So there. Now, you have your answer. 
It's time that we wake up.
It's time to stop buying Frankenfood.  And, it's time to start to deplete businesses like Monsanto out of more money than sick lives they're causing. People better wake up. I'd have my real left knee (instead of a replacement knee), I bet, if it wasn't for eating stupid GMO's and all the fake sugar I ingested when I didn't know any better... drinking Diet Coke like it was going out of style (full of Aspertame, which needs to!). They're killing us and for the sake of making a dollar... they don't care! The stupid humans.
But here... watch these videos. You decide.
Read what these Top YouTube Commenters have to say... then you decide. 

Silvio Renzulli 3 weeks ago Mosanto is a cancer to the world!

farneyblakeley 1 week ago forget North Korea, nuke Monsanto


 
Christine Hauser 6 days ago Monsanto is part of Agenda 2 to reduce the population by billions....


 
BlkOnyx488 2 days ago Why does Monsanto need protection from litigation, if their food is not harmful? Even the Cigarette Companies didn't get that protection, and they knew for decades smoking caused cancer. And if you don't think this is a big deal, ask yourself would you knowingly feed your children something that would harm them?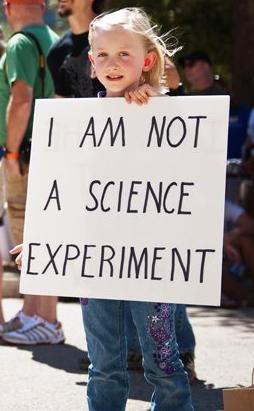 This sign sums up eating GMO food perfectly
Do better. Make better choices.
Because now you know enough to make a conscious decision. 
Stop buying produce at the grocery store that looks "too perfect". Buy ORGANIC fresh corn, beets, and soy products especially. 
If Frankenfood looks too good to be true, it is. 
Oprah Winfrey always says, "When we know better, we do better."  To paraphrase genius marketer Seth Godin, "The inability to do or say the thing that will make everything better (because of fear of shifting the status quo) is a... killer. "
March against Monsanto ~ May 25th, 2013!
Sponsor of the Month

*****
I do this... I write to help to create to opportunities for all of you who choose to pursue your passion to have parties, also taking into account today's economic constraints.
I think if we keep talking about the cost of parties (I write the blog posts, you write comments), together, maybe we can break down some of the party industry's price barriers and shame some of the people who've taken your money and delivered a poor quality product right into growing a conscious and treating you right (nice thought, huh?).
Opportunities to be inspired about parties are everywhere. Yet, people looking out for your wallet are few and far between. My goal is to inspire you, causing you to question the way things are that have been the status quo for too long. When we stand together and speak up, we can be a powerful force.

Let's keep the conversation of change going. Because in the sea of everyone talking, one voice is a whisper... several voices are a scream.
Leave a comment and share your thoughts, ideas and suggestions below. Remember to be as specific as possible because what you have to say helps us all.
Always... be encouraged and encourage others too,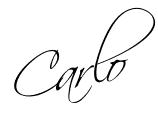 "Innovation is oxygen." - Hugh MacLeod
Image source: Google Images and Google+
Monsanto, 
monsanto products, 
monsanto documentary, 
monsanto careers, 
monsanto history, 
monsanto gmo, 
monsanto company, 
monsanto stock, 
monsanto controversy
, 
gmo foods, 
gmo foods list, 
gmo labeling, 
gmo examples, 
gmo corn, 
non gmo, 
gmo investments, 
gmo definition
, Franken food
, 
franken food, 
franken-food 
definition, 
frankenfood list, 
frankenfood myth, frankenfood  is not a myth
: Technorati Tags



>>Your Email Address... No Spam. I Promise." />
Special Offers for Cater-Hater Subscribers!
>>Your Email Address... No Spam. I Promise.';} " name="email" value=">>>Your Email Address... No Spam. I Promise." id="awf_field-35516496" onfocus=" if (this.value == '>>>Your Email Address... No Spam. I Promise.') { this.value = ''; }" type="text" class="text" tabindex="500" />