I've had an illusion most of my life, that curvy girls can't wear peplum tops.  It began in my teen years, back in the 80's, when peplum tops and dresses were popular (the first time during my life). I was told over and over, you have hips. You can't wear a peplum. It will just make you look bigger. Well I call Bu!! S#*@!!!! I think they look great on all types of women.  And I love them. Here is my proof. Beautiful, curvy women wearing peplum tops!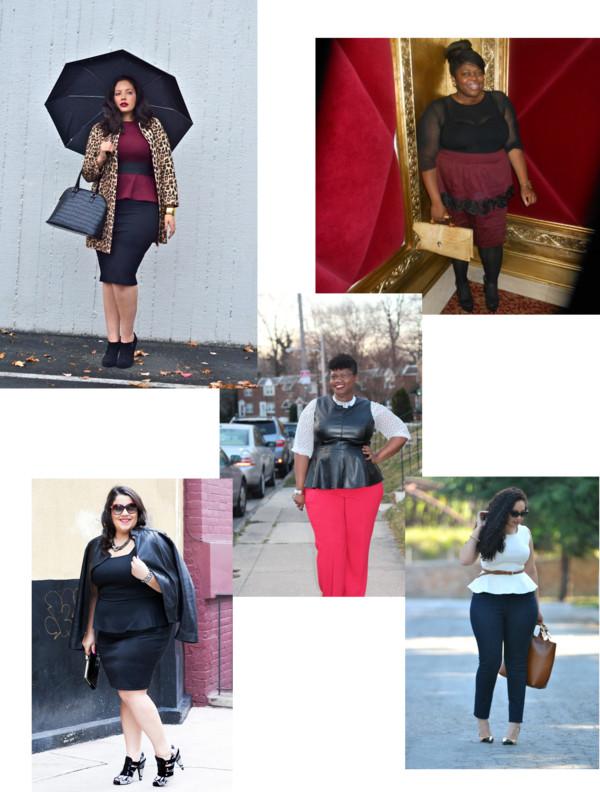 These ladies are some of my favorite bloggers and fashion gurus. From the top left (going clockwise): Girl With Curves, Heart, Print & Style, Grown and Curvy Woman, and Ashley Falcon. 
There are so many fantastic versions and options available.  I'm on the hunt for a leather peplum top but in the mean time I will settle for sequins, color and studs.