Even though spring is trying to come around (not working so well in DC, it's 25 degrees tonight). I can't help but keep thinking about navy nail polish. I'm not sure why I'm stuck on it except that it's a prettier cousin to a standard black mani. Besides, navy goes with almost everything.  I stripped off my sad, chipping polish and my nails are bare right now.  Hopefully I'll have time for a manicure, in the next day or two. Navy is on the bill. I'm sure I won't be satisfied with just plain navy polish.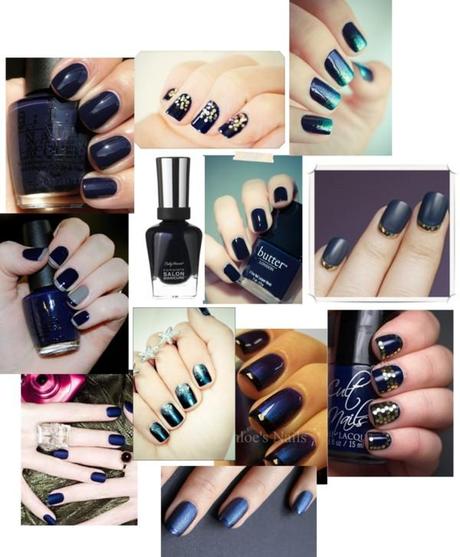 Navy polish isn't very forgiving, so precision is key.  The blogger ladies and the photos on Pinterest make it look easy. There are tricks of the trade.  My all time favorite nail polish/manicure guru, Jennifer of Fab Fatale posted this great tutorial last year.  Be sure to check it out and while you're at it, check out her blog.

Check out my other "I'm Obsessed" posts here, including the very first post and the explanation of the title.