All of my life I've wanted to be a girl who felt comfortable throwing on a pair of shorts or a mid-thigh skirt. Heck, I'd love to even feel comfy in a skirt that is just above my knee. I'm not one of those girls.  My legs are definitely my least favorite feature and my ample hips and much smaller waist are more suited to full skirts instead of pencil skirts. That's why I'm so obsessed with midi skirts. Their longer length and fuller silhouette are made for me. They are flattering to my figure and I feel great when I wear a skirt that hits just at or below my knees. I'm loving that there are so many options available.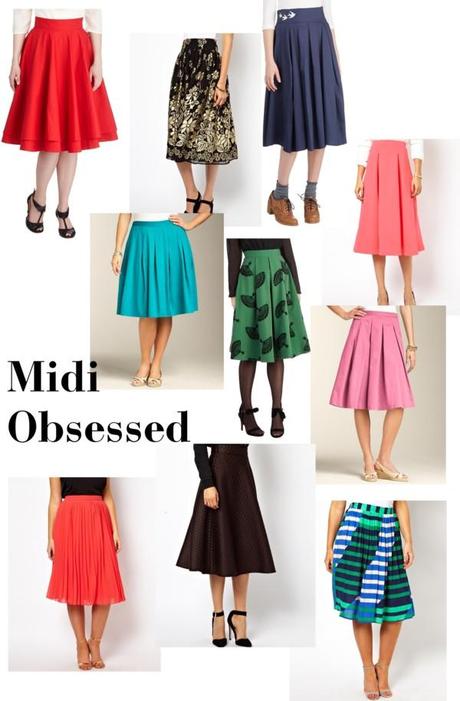 ASOS Full Quilted Midi Skirt / ASOS Pleated Midi skirt / ASOS Striped midi skirt / ModCloth Essential Elegance skirt / ASOS Burnout Floral midi skirt / Talbots Pink Sateen Pleated Skirt / Talbots Blue Sateen Pleated Skirt / ASOS | ASOS Midi Skirt with Full Pleats / ModCloth One Tweet Morning Skirt / ModCloth Bettie Page B. Jones Style Skirt
I selected skirts in all sizes and colors. The pink and blue skirts from Talbots are on sale for $20 or less!  I love the retro feel of the skirts from ModCloth and the modern take of the Asos skirts. There is something for every style and mood.
Happy Shopping!