My obsession with lace-up sandals started last spring. I think it might be full on ridiculous now. I'm kicking myself for missing a pair of black lace-up lower heel sandals that Zara had on their site. Now they are gone. Last spring I was in search of a lower heel pair and found these at Nordstrom Rack. Now that the weather is warm, they have become staple.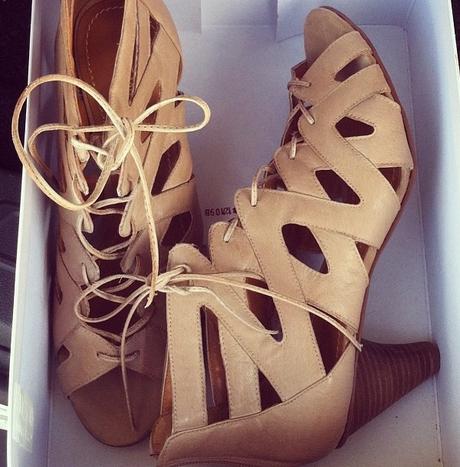 Recently I spotted a black pair and I might have squealed with glee. Until I realized that they were Jimmy Choos and cost,$995! They are on my lust list but I definitely won't be buying them (below, bottom middle).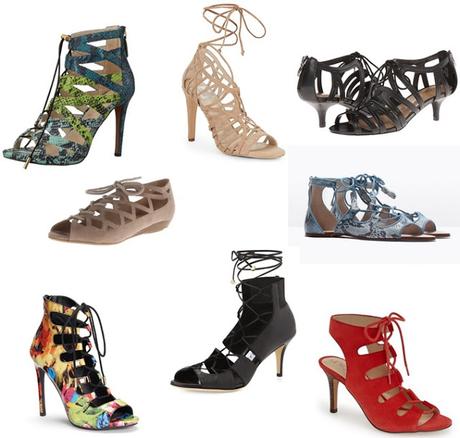 Clockwise from Top Left  Aldo / DV by Dolce Vita / Tahari / Zara / Sole Society / Jimmy Choo / Candies via Kohl's / MIA
It was hard to decide which ones to include. I loved so many. These are a good balance of color and neutral, with high, low and mid heels.
Are you obsessed too?