My crazy obsession with cut out boots has reached a breaking point. I definitely don't need another pair. They aren't in my budget and I can't buy them.  Unfortunately, that doesn't keep me from looking at and
Pinning
every pair I see. They are cool, funky, versatile and I love them, I can wear them year round. I snagged the pair in the upper right corner (
ASOS ATTACK Leather Gladiator Ankle Boot
) before they sold out.  Now I'm lusting after a tan or light colored pair.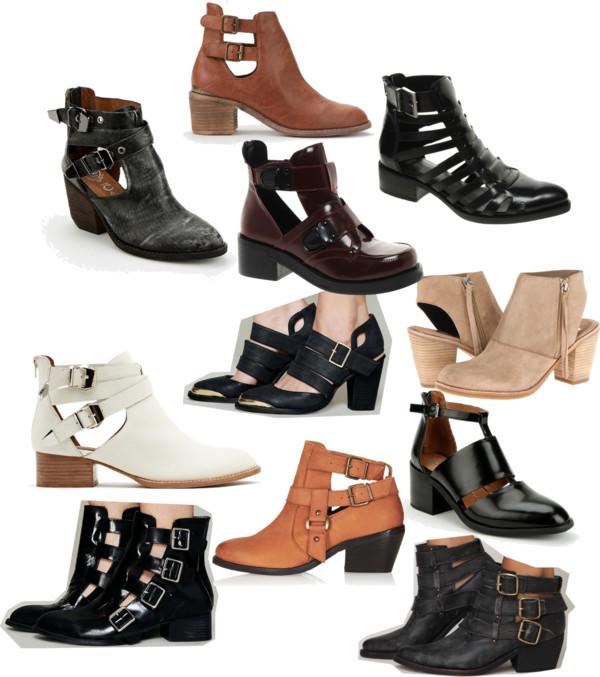 Click the photo above for buying information.
Jeffrey Campbell is the king of the cut out boot. They have so may great styles to choose from.  I could have filled an entire page with just JC boots.  In fact, the majority of the boots above are JC boots. Most of the options I found (that I like) are over $100, which is a bit on the pricey side. If you love this look and want a pair, consider purchasing a pair that will carry over season to season.  Select leather, with clean lines and minimal buckles. I'd recommend the ASOS boots but they are sold out.  The Jeffrey Campbell Melina Cut Outs or the Ecote Gordon Cut Out Boots from Urban Outfitters (the least expensive pair) are good choices for staying power.
What's your latest obsession?