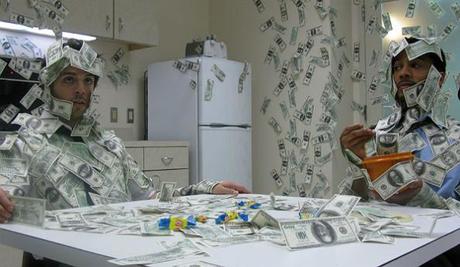 I don't know why so many people spend so much time worrying about money, or the lack thereof. After all this is America, the land of milk and money.
It confuses me. Only answer I can come up with for why this non-issue is so prevalent is most people don't get the same emails I do, on an insanely regular basis.
And all of them are about money. My money.
Why, I have so much money out there I nearly have to beat off the piles of cash coming my way with a stick. A diamond-encrusted, solid 24-carat gold stick, no less.
People who don't even know my name are asking – make that imploring – me to please take all of this loot off their hands. Must be cluttering up their living rooms or clogging their drains or something.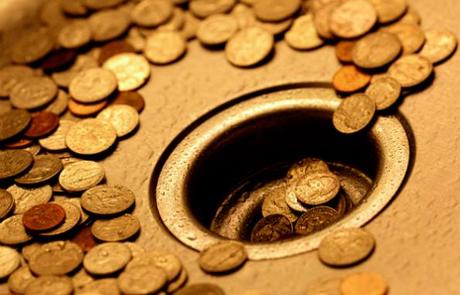 "Attention beneficiary,
This is to inform you that your funds valued $10.5m dollars has been transferred to the bank Negara new York for easy payment via A.T.M. cash payment, so all you have to do is for you to reconfirm you banking information where you want us to transfer the fund valued $10.5m dollars. Very important you do this right away because we are now in final payment of the year, so that we can finish you with the information of the bank, negara new york:
YOUR FULL NAME
YOUR BANK ACCOUNT NUMBER
YOU'RE TELEPHONE NUMBER
YOUR COUNTRY AND OCCUPATION
We are looking forward to hear from you a soon as you receive this mail for more information very important.
John kelly
Director foreign remittance department c.b.n.
telephnoe 2347031909754″
Sheesh, like I need another freaking $10.5 million dollars. Where the hell am I going to put it?
Listen, since this John Kelly doesn't have a clue as to what my name is, if you're one of the people who are worried about money, give me your email address and I'll forward this thing to you and you can be "Attention beneficiary." Just contact him and poof – the money's yours.
Believe me, it'll save me from a bunch of pain and trouble. You'd be doing me a favor. In fact, let me do you a favor. Just send me …
YOUR FULL NAME
YOUR BANK ACCOUNT NUMBER
YOU'RE TELEPHONE NUMBER
YOUR COUNTRY AND OCCUPATION
… and I'll take care of the whole thing for you. No more worries for you. Less cash clutter for me.
What a deal.