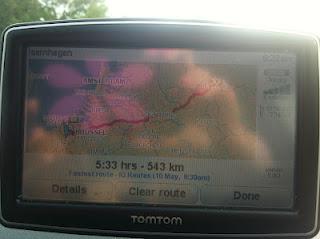 Route from Calais to Hannover
I have finally arrived safely in Hannover! Two days and 1000km later! I can't believe I drove the whole way, I couldn't help thinking that my old driving instructor would be well chuffed with me! Though I don't think he would be impressed with me going 145km/h down the autobahn in my little Polo...
So I am in the usual hotel, Sportpark Isernhagen, for a few days until I find somewhere to live. I have to say that I am extremely flattered and humbled by the huge amount of effort everyone is putting in to find me a flat to live in. Everyone from Leonie and Volker to the riders at the yard, and even the man that works at the hotel, they are all madly searching! It's only day 1 but I have a feeling I am going to be looked after extremely well here. I've even heard words about a party the people at the yard want to take me to next week, bring it on!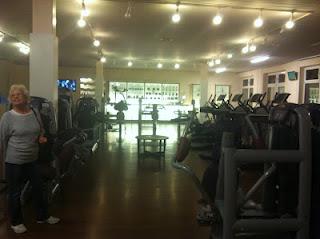 Only half of the gym... yes, that is a drinks bar at the back!
I can't wait to ride Seb tomorrow and see what Leonie does with us, it should be very interesting! Actually I can't wait to ride tomorrow full stop :) Before I ride though, I am definitely hitting the new gym here at the Sportpark... it is AMAZING! Nothing better than an early morning workout, though I might regret that at the end of the day after I'm exhausted from riding.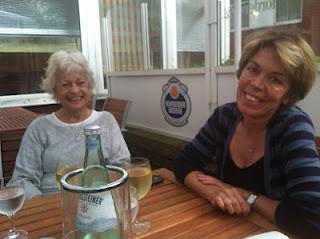 Mum and Nan relaxing with a glass of wine :)