I'm a bit late to the party, i know, but i'm currently addicted to Pinterest. 
Ever since we got engaged, and everyone recommend it for wedding ideas, i have been on it non-stop. 
I don't really follow anyone on Pinterest, because I prefer to do more general searches and search for things that way, but so far I have fourteen boards and it continuously grows...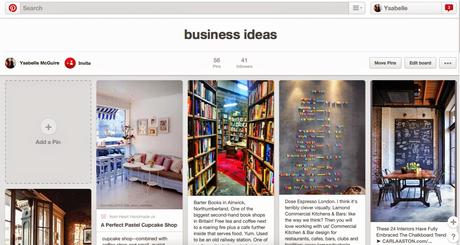 i'm getting a business bug, i want to eventually open a bookshop and cafe and my business idea board is keeping that dream going! 
belle's books and bakes anyone?!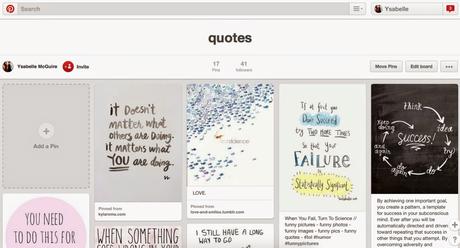 quotes because... motivational/deep quotes are always needed....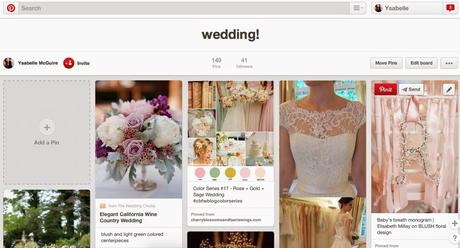 probably my favorite board; finding color themes for the wedding, dress designs, flowers, invites, food, cakes, rings, hairstyles, shoes, everything! it's helpful with the wedding planning too because it puts all your ideas in one place! i love it love it love it.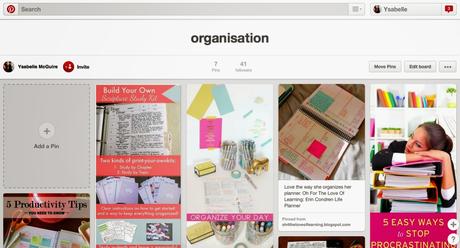 and of course, how best to procrastinate by looking at ways not to procrastinate. 
this was kind of a nothing-ness post - but hey ho - get Pinterest, its a great way to procrastinate during exams...
muchos loveysabelle xxxx