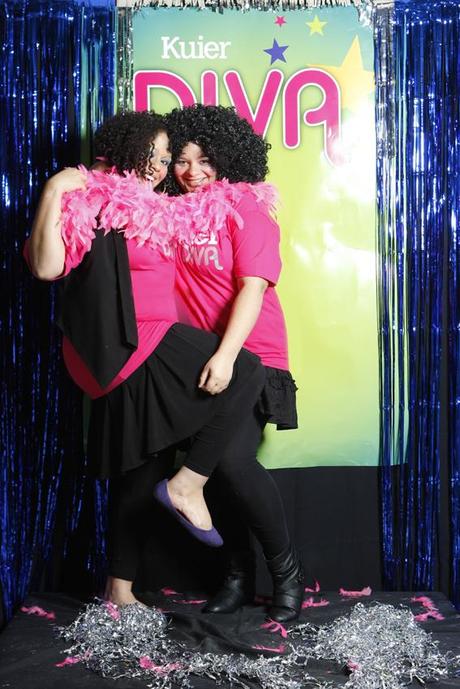 Saturday 4 June 2011… what night to remember. After all the hard work and stress Bee (Bianca) and I pulled off a successful event… YAY TEAM!!!!
Like I mentioned in my previous blogs I do some freelance work for a magazine called Kuier and this time they had a DIVA concert at Grand West Casino. There were wonderful acts such as Clair Phillips, Karen Kortje and Jamali to name a few. We conceptualized this pre-concert Diva photo booth, where all the "die hard" fans could be DIVAs in their own right.
This followed with a facebook marketing campaign, where they had to get all their friends to vote for their pic on Kuier's page.  The top 10 ladies stood a chance to appear in the next issue of the magazine.
OMGush….the ladies had so much fun.
We had some promotional ladies (my fabulous girls!)… strut their stuff in killer heels (which killed their feet)

The ladies chosen for this task was so "DIVALICIOUS"  they attracted everyone's attention. They had a fan base of their own

I would like to thank my best friend, com-padre, partner in crime and down right gem Bianca van Wyk for all her hard work and calming abilities… working with this chick is AMAZING… so Ayoba man. and to all the lovely ladies, Natasha, Tonichia, Meagan, Kaylin and Leandra… you are starz!
I'm a Diva!!!!
Posing for all it's worth

This is me once again saying…. 17 days to hARTfelt!!!!!! Watch this space…