Hey guys! Today is a crazy day, literally. I'm at work an hour early and I'm leaving right after lunch to get in my workout before my basketball game at 3:30. Then Max is coming in so we can have a date night. The plan: Dinner and the New Years Eve movie! But today is going to be all go-go-go.
Disclaimer: Today's post is going to be 8 ways of random so here we go………..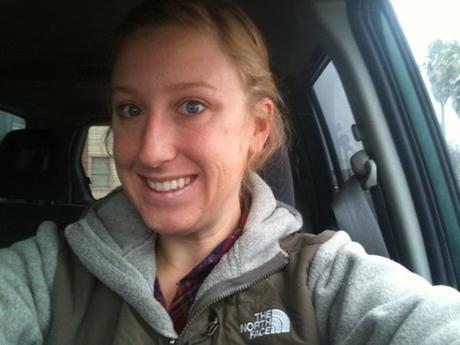 OMG I did it. I finally broke down and bought an actual North Face Fleece! My office is crazy cold so I needed to invest some of my paycheck into cold weather apparel since I'm pretty sure the temp is in the 20's INSIDE most mornings.  I went into REI and they had these olive-brown-grey colored fleeces (with hood

) on clearance for $120 dollars!! That's $60 dollars off the regular price. I HAD to take advantage of that.
The color is awesome, I'd never seen it before and I've already gotten 3 comments. I may feel like a dirty snowman but I must be a good lookin' one because people are noticing.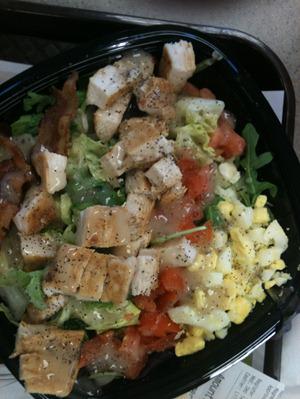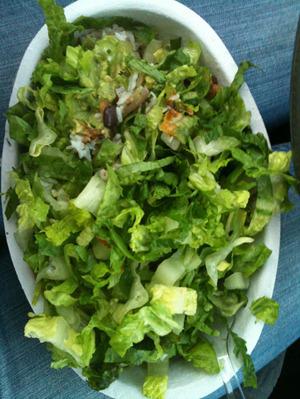 Lunch and dinner yesterday! Totally kicked veggie trash.
My food sensitivities are getting so so so much better. I don't feel like clawing out my intestines at least once a week and I'm starting to be able to identify what is actually causing my sensitivities.
I know 400% that I'm allergic to dairy and I have to stay away from it FOREVER! But I'm starting to incorporate gluten/wheat/flour back into my diet and potatoes are back on the menu. I'm not going all crazy sauce by sharing a plate of spaghetti with Max and slurping up the last noodle like Lady and the Tramp, but I am having some form of complex carb once every couple days.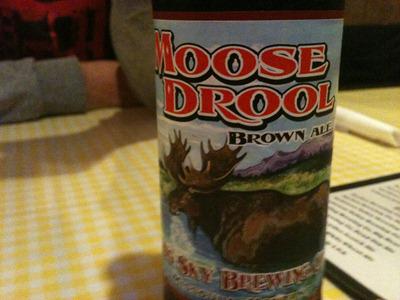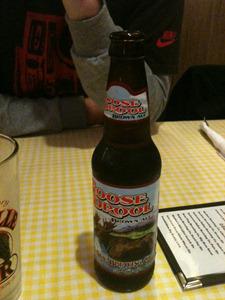 An example of carb. I tried this beer with Max on Tuesday and I'm in love! First, I love moose. Any moose, figurine moose, plush moose. Moose just tickle me. So when we went to the Salinas City BBQ and I saw this beer on the menu I HAD to try it. I don't normally like brown ales, they make me make a squish sour face and my head shakes a little. But this one was so good and not too strong. I definitely recommend it.
Plus a moose is drooling on the front so……… obviously that has Maren written all over it.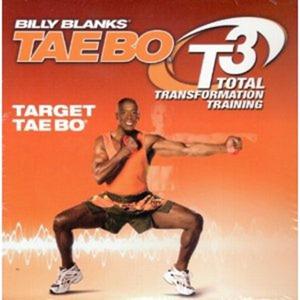 My obsession with Tae Bo continues…….
I did this workout yesterday and my arms are ginormous!! I feel like Arnold Swartzenegger (yeah spelling that is NOT going to happen) from Jingle All the Way. Anyone who single handedly fights and destroys Predator has some serious muscle and I'm slightly proud to say I fit in that category.
Be warned! Do not try and attack me in a dark alley, probably behind a Vietnamese restaurant because I will use my Tae Boe skills to round  house kick you 3 ways from my alley! Boo yeah!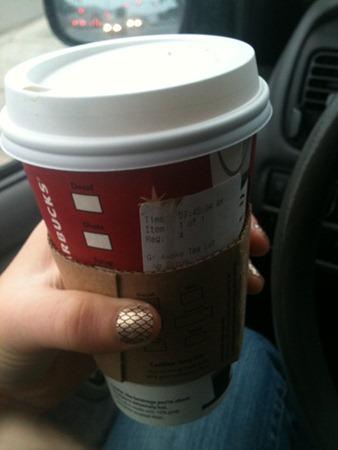 I kept breakfast light this morning with a soy gingerbread awake tea latte!
Tell me about you!!!!!!!! I want to know…………….
What is your go-to workout?
Tae bo
If you could go sledding or make a snowman which would you choose?
snowman
Do you wear scarfs?
Yes but they always feel like added fluff around my neck and I kinda don't like it.