This is a post that cries out for smelly vision.  I love roses, especially those that have a perfume similar to that of old granny's rose scented talcum powder.   For me, to grow a rose with no perfume is criminal, what's the point?
There was a period in the 1950 to 60's when growing roses in your garden fell out of fashion.   Fortunately the love of roses was rekindled in the 1980's, and old-fashioned roses are now making a revival.   I think growing roses is synonymous with the English country garden.
I have several in my garden, usually chosen because I've been captivated by the shape of the flower, the fragrance and the name.
I bought the beautiful Joie de Vivre last year.  This is a floribunda shrub rose and was the Rose of the Year in 2011.  It's fragrance is glorious.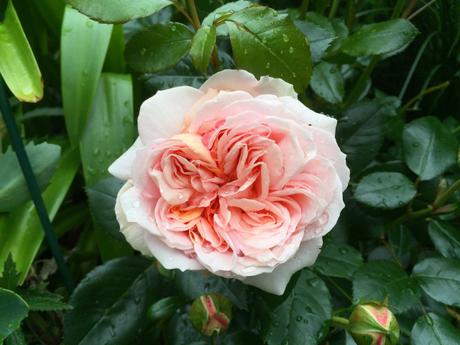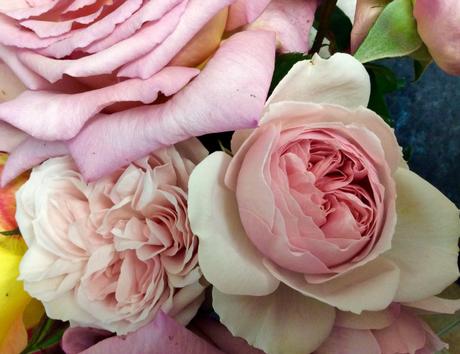 I have two Compassion Roses.  This is a climbing rose and extremely vigorous.  One of them I prune right down every year to keep it in check.  To give you an example of its growth, the one in the back garden I pruned to about 1ft at the end of last year and it is already over 6ft.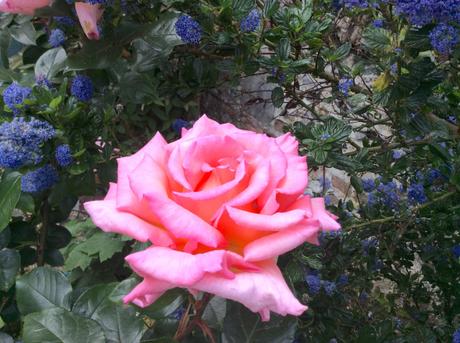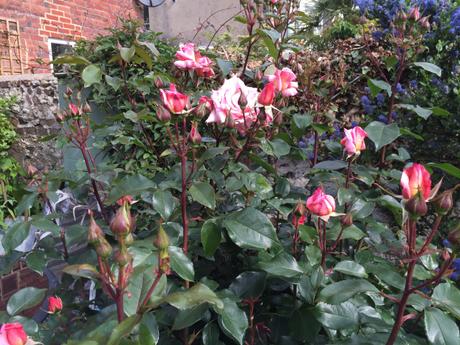 I am the worst person for losing labels, which is a bad thing really.  The most infuriating thing about this is for some years I've a very pretty pinky/red rose, which I grow in a pot and I don't know what it is called!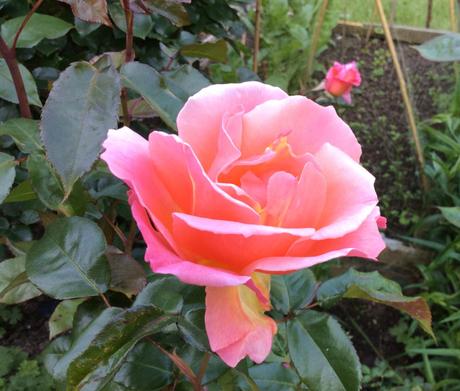 Then there are roses that are given as presents.  Given to me for my 60th this next rose had the label 'Silver Jubilee'.  Admittedly it is similar but very much more yellow than the peach of Silver Jubilee  and I believe it is in fact Peace, a hybrid tea bush rose.   I am mesmerized by the change of tints it goes through as it passes stages from bud to full blown bloom, with the wonderful pink tinge to the petal edges to turning almost red before the petals drop.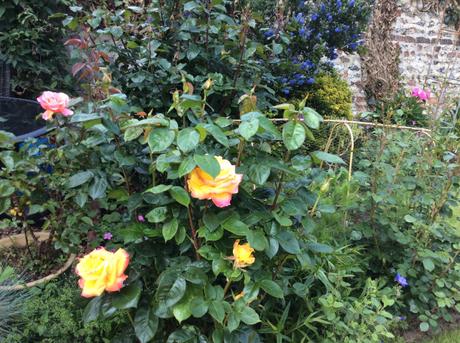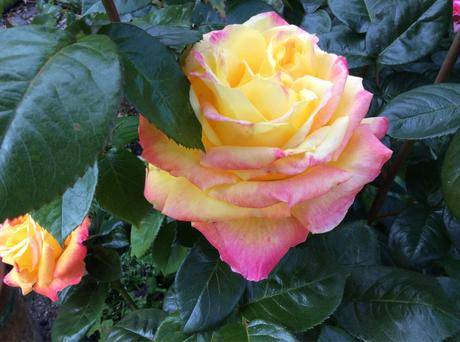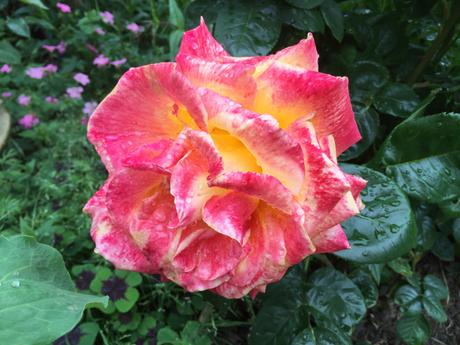 The last rose, also a present, is very special.  When I was diagnosed with cancer in 2013 and recovering from my operation, I had a delivery of a personally named rose from one of the partners of the law firm I work for.   Country Garden Roses sell four unnamed floribunda roses, white, red, pink and yellow and as long as there is not already a rose in your chosen name you can call it what you like – within reason!   This rose is called Ronnie's Rose and the message that came with it was that there is always something to look forward to in life.   Three years later, I still look forward to seeing the large yellow blooms at the bottom of my garden.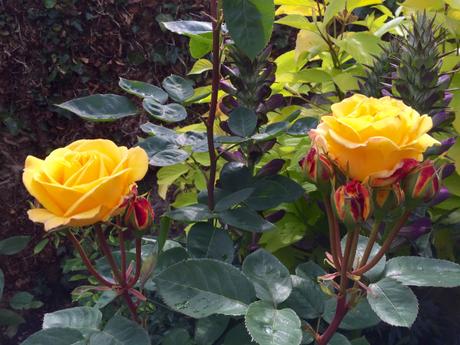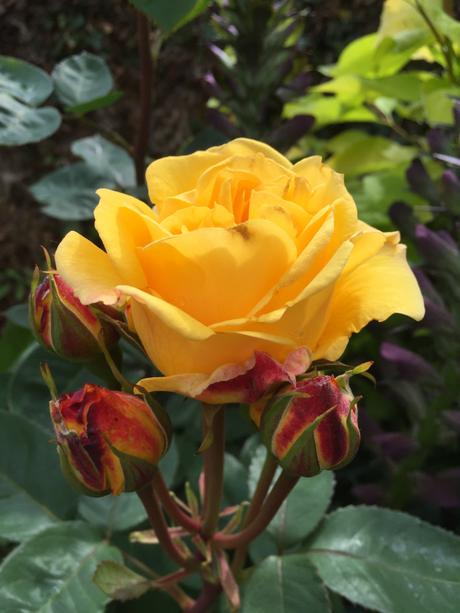 Do you grow roses in your garden?  If so, please share some photos, I would love to know what your favorite and why.