I love Autumn. I know lots of people have been loving the heat that we have had over the past few days but frankly it just left me craving autumn. This Sunday my boyfriend and I decided to go to the park, pretend we were still kids and collect conkers! I had such a lovely day that I thought I'd share a few pictures.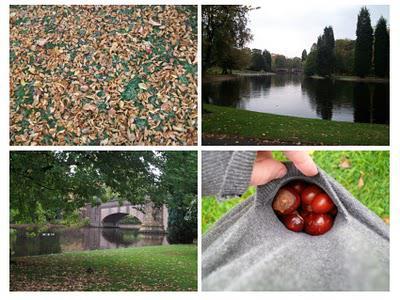 With all the weird weather it's been difficult to know what to wear. I think its safe to say that as October progresses its time to think about our autumn/winter wardrobes. Here are a few items I would love to add to my wardrobe.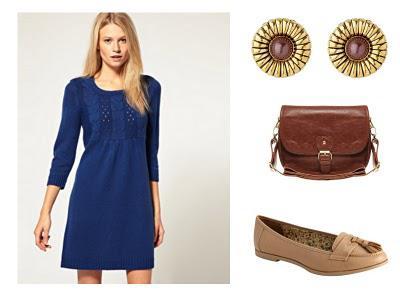 Dress and bag from ASOS, shoes from Matalan and earrings from Peacocks
v

  
Vera Moda Cable Knit Dress. This super cute dress is available from ASOS at a reasonable £22.00. I think this knitted dress is adorable for wearing at the weekends. Teamed with a beige mac it would look chic or worn with knee high socks would look young and fun!
v

  
Tassle Front Loafers. For me crisp autumn days are perfect for long walks in the park. What could be more practical and stylish than these loafers from Matalan? Not only are these loafers gorgeous and versatile they cost a mere £10.00! I think these are a must have!
v

  
ASOS Saddle Satchel. Every September new freshers make their way to university for lots of fun, learning and new adventures and every September I am left pining for my uni days. With this satchel I could pretend that I'm still at university and still only 21. This is from ASOS and is £16.00.
v

  
Peacocks Ladies Pear Stud Earrings. I would finish this outfit with these earrings from Peacocks that are only £2.40! What a bargain!
Happy shopping everyone! Sigh….if only I could afford to treat myself!