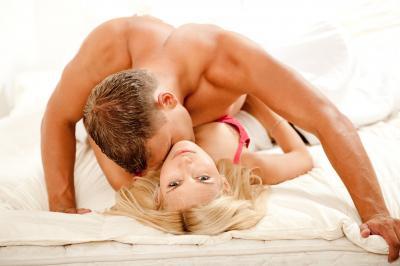 I cancelled my wedding 2 months before the big day as I didn't love my partner as much as I thought I did. He was jilted at the alter and I don't regret the choice I made.  We are still living together because of money issues which make things hard; however we have vowed to stay friends for our son's sake, which is our main focus.
Three weeks after I cancelled the wedding I met this guy online his name is *Scott and for me it was love at first sight, yes I know I haven't seen him face to face yet, I couldn't control how I felt it just happened.
We chatted online, texts on the phone every day for 7 weeks before we met up and due to my situation at home we ended up going away for a weekend as our first date. Seems crazy I know but it felt so right. I remember getting to the hotel first and he texted me when he was down stairs. I really started to panic but as I walked down the stairs in my little black dress and heels and saw him looking at me all the panic faded away and it was like lightening hit me it was defiantly love at first sight.
We took his things up to the room and he just dumped his suitcase and kissed me. I'd been waiting a whole 7 weeks for this moment and it felt amazing, he was gentle but passionate and I knew he had wanted this too.
Within minutes of seeing each other we were in bed and I'm not usually the type of person that would just jump in to bed. I have a 2 week rule, but everything just went out the window. It was better than I imagined, he was passionate and gentle, he want to please me in a way I've never been pleased before. It was all about me, I could feel his arms tightening around me, holding me and it was just like watching a film, the perfect love scene.
Our whole weekend was packed with affection and going out as a couple, we even got called Mr and Mrs. By the time it came for both of us to leave I had a lump in my throat, I had all these feelings inside me and I just wanted time to stand still. He held me one last time and kissed me goodbye and i set off the 2 hour drive home.
I got a text straight away, he told me how perfect the weekend was and how he wanted to see me again. So 4 weeks later were still talking every day and we are meeting up for another weekend away, this time I'm going to his.
It's not so easy to see each other with the 3 hour drive in between us but hopefully we can make it work. He is my very own Christian Grey .I never thought I would find someone this good, I thought they only lived in movies but I guess dreams can come true.