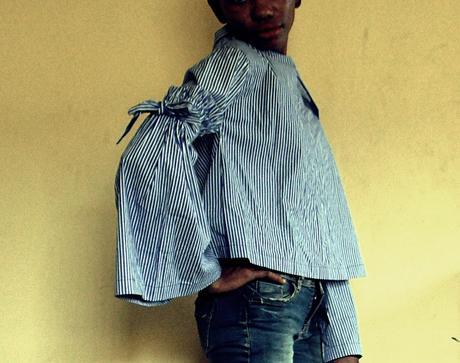 local shop bought jeans / c/o SheIn statement sleeves top / Fiore shoes

They say that sometimes when a person is silent it is because 

emotions steal the words from them. Beautiful words that are positive and good take the place of emotions that are hard to express. Sometimes, words just get in the way, we keep shut and let our actions speak what we feel. Other times, words just aren't enough to express how a course of events made us feel.

Words with the most quality, a lot of times, do not need to be exaggerated, but clothes......especially clothes with sleeves, they can be exaggerated to make the world stand still in awe. I like the length of these statement bell sleeves, they are not too long nor obstructive. They are perfectly designed for the pinstripe open-back blouse.I'm doing a stripe and floral combination for today's outfit.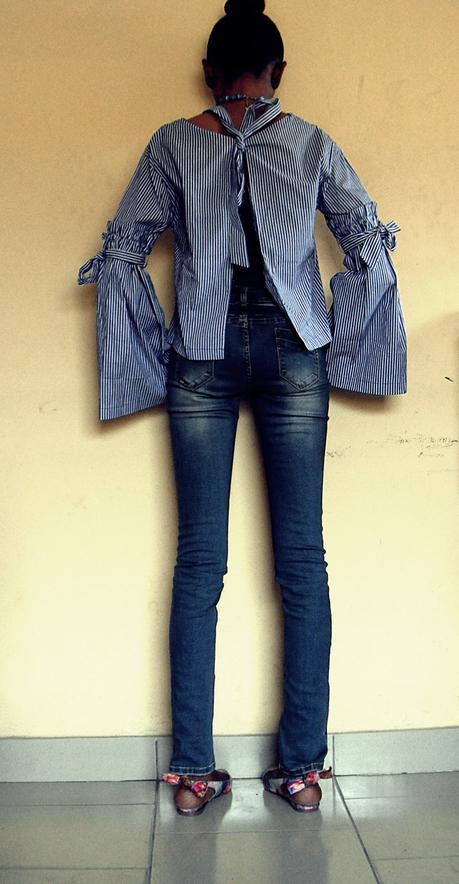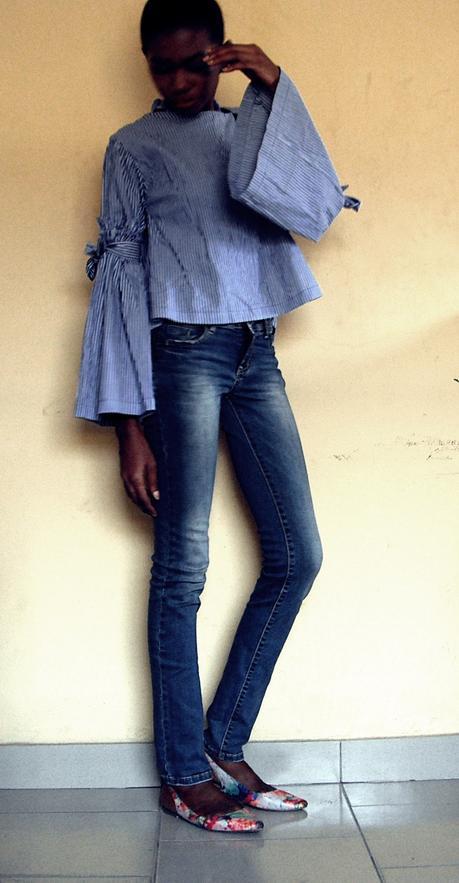 #wordsarebeautiful #statementsleeves #pinstripe #clothes #fashion #style