Yesterday turned out to be completely hectic. So I'm recapping in about 300 words or so…….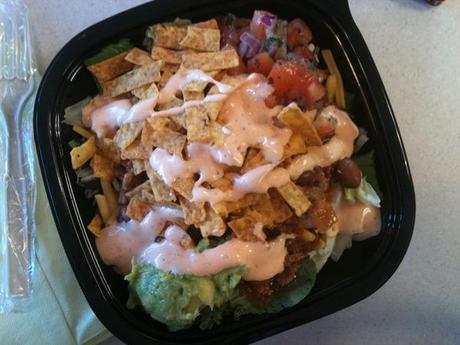 First lunch! We went to Wendy's for a break. I had the 1/2 Baja salad which was EPIC and completely gluten free. Leave it to me to discover a salad completely covered in chili, chips, salsa, and cheese. I had to hold myself back from face planting into my salad bowl. It was that good.
Then I was back to printing… all.day.long.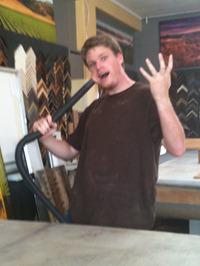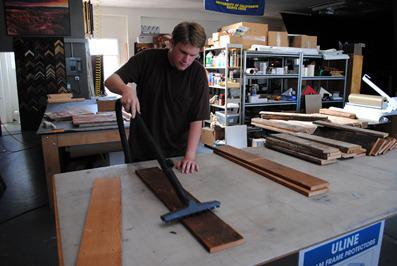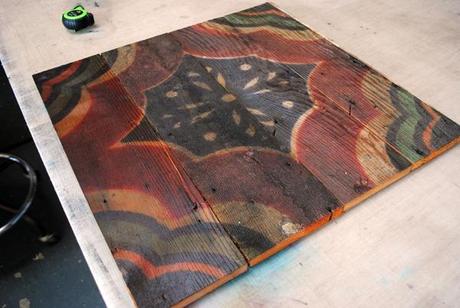 Luckily, since I only break for food our business neighbor brought a snack.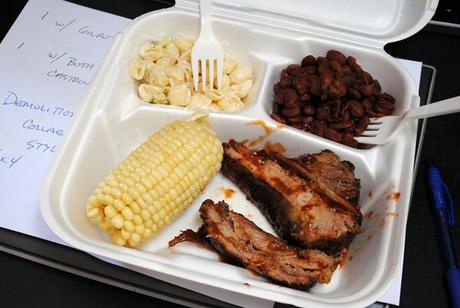 BEST. RIB. I'VE. EVER. ATE!!!!
The meat literally fell off the bone onto the floor. Of course I sat on the floor licking it off the multipurpose carpet because the 5 second rule is 100% legit especially when it comes to ribs, m&m's and macaroni.
At 3pm Jaemen snuck out of the office to take my Grandma to her hair appointment. We had a top secret mission for Slurpees. I had crystal light mango peach.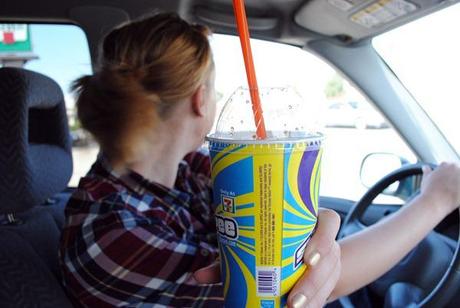 Then we did this jumpy slurpee dance in my Grandma's yard.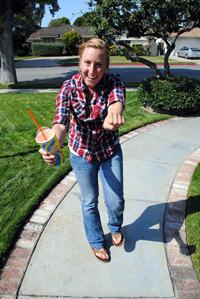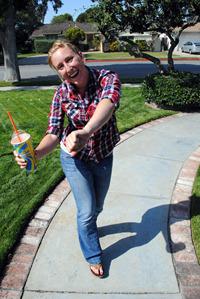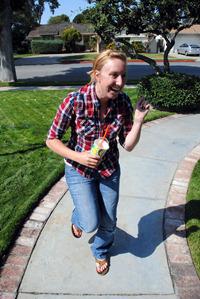 I'm now regretting my insistence to document the above stated dance……..
I spent the entire evening babysitting. Angelo and I had the most epic ice cream sundaes. I'm the best babysitter!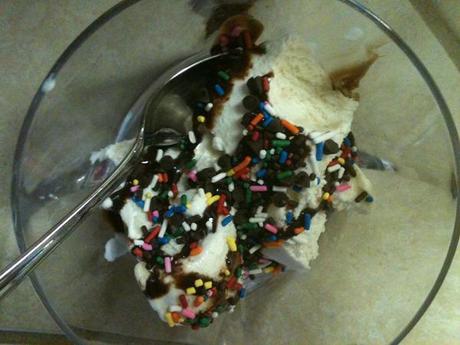 Yeeeah! Vanilla bean, chocolate syrup, mini chocolate chips, and RAINBOW SPRINKLES!!!!!!!
Do you like banana splits?
What's your favorite workout shirt? and why?