It's another day. Another full day of agendas, todo lists, work, and fitness. Whoo hoo!
I like that last one.
Breakfast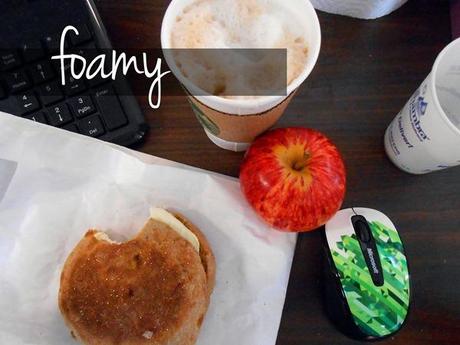 I needed to get into work early this morning so I skipped making breakfast and hit up Starbucks.
I was feeling like a cappuccino.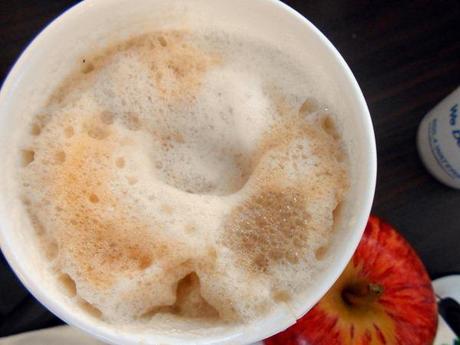 tall. soy. and foamy.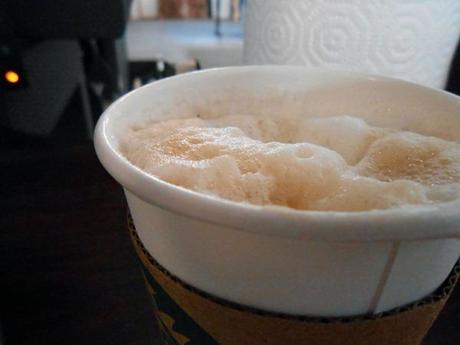 They did it good.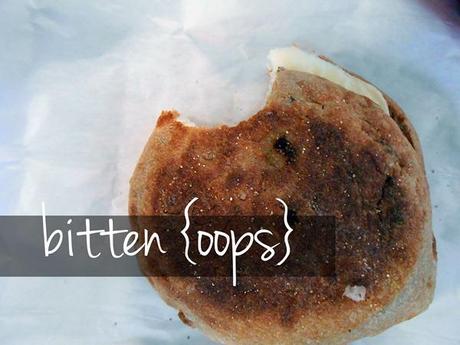 I also had a reduced fat turkey bacon sandwich (cheese removed). I was a little hungry and hasty…
I like this sandwich because it comes on a whole wheat english muffin. It's the only one. Gotta make those healthy swaps to get all my guidelines checked off.
Getting it all going again.
I'm a little new to this whole "clean eating" stuff. I'm trying my best and so far I feel like I'm doing a pretty darn good job.
I ate a lot healthier over vacation than I would have before making the clean eating switch, but I definitely didn't eat exactly how I eat on a normal day. That's okay. I'm not worried about any of that. Vacations are meant to be splurged on and enjoyed.
But, getting my bootay back on track now that I'm home is proving to be a little bit challenging. Before we left, I'd kicked all the simple sugar cravings. I didn't want candy, crackers, chips, and bread anymore. Which is awesome. Being able to kick a sweet tooth with some blueberries is pretty darn cool. But now that I'm back and I enjoyed a lot of those foods my cravings are back.
Last night I didn't do a stellar job at eating my usual nutritious foods. I'm getting back on track and I'm doin' it now. There's no time to waste, people. Vacation is over. I'm back to real life and it started yesterday. I'm not on vacay any more so my meals shouldn't be either.
Tell me about you!!! I want to know…
How do you make the switch back to reality after vacation?
What is your favorite fix for a sweet tooth?
What novel are you reading right now?
What's your life's theme song?