Spurs Trust board member Daniel Wynne and Blues' supporter Tim Rolls joined Goal.com in a special Q&A ahead of Sunday's FA Cup semi-final between the London rivals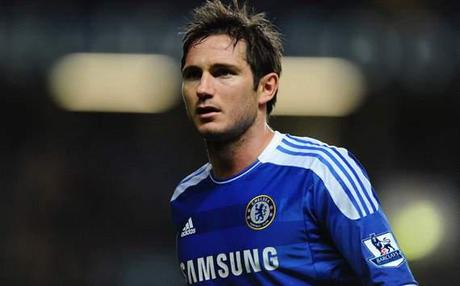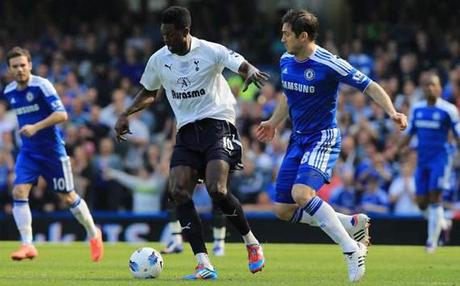 Tottenham
 and 
Chelsea
 are battling for the fourth and final Champions League spot in the Premier League but will put that aside when they meet in Sunday's FA Cup semi-final at Wembley.
Roberto Di Matteo has steadied the Blues' ship since taking over from Andre Villas-Boas but could have one eye on his side's Champions League last-four tie with Barcelona in midweek.
Spurs manager Harry Redknapp continues to be strongly linked with a switch to the England job at the end of the season and may want to sign off from White Hart Lane by delivering the club's first FA Cup title for 21 years.
Goal.com
 invited 
Daniel Wynne
, a Spurs commentator and Trustee of the Tottenham Tribute Trust and Tottenham Trust board member, and 
Tim Rolls
, Chelsea Pitch Owners shareholder and blogger on the Blues-themed 
PlainsOfAlmeria.co.uk
, to get involved in our Twitter Q&A ahead of the FA Cup semi-final weekend ...
Should Chelsea start both Didier Drogba and Fernando Torres against Spurs?
Rayhan M Choudhury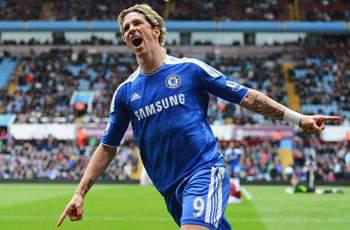 Tim Rolls:
 "Spurs apparently have problems at the back and may struggle against pace which points to Torres. Drogba is a big match player. I'd play both, especially as Sturridge is off form"
But should the FA have postponed the tie considering the game against Barcelona in midweek?"

Tim Rolls:
 "Postponing the cup tie is probably unrealistic but it should certainly have been played tonight [Saturday], or at worst on Sunday lunchtime. I am also amazed the police have allowed a 18:00 kick-off."
Daniel Wynne:
 "That's a great question! If Spurs were playing in Europe this week I'd have wanted the FA to try and help us in the same way that other national associations help teams from their countries.
"Obviously I'm glad they haven't and I hope Chelsea pick a side to play us with an eye on their game versus Barca!"
Would winning the FA Cup be enough for Roberto Di Matteo to be given the Chelsea job full-time?
Tim Rolls:
 "I personally don't think winning the FA Cup would be enough to give RDM the job permanently. A Champions League place next season is pretty imperative, and I suspect it is on that he will be judged. Winning the CL (I know that is a tall order!) would make his appointment a shoo-in I suspect."
Speaking of managers who may or may not be staying past the summer, here's Daniel Wynne on the Harry Redknapp Conundrum™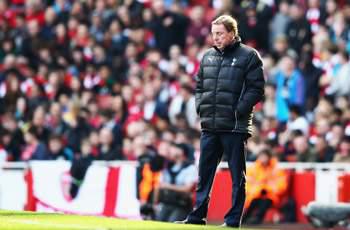 Daniel Wynne:
 "I think our dip in form is a coincidence and not related to the talk of the England manager. Harry has worked with the cloud of the court case hanging over him for some time so he is used to working with other things on his mind. The first game after the case was a 5-0 drubbing of 'in-form' Newcastle.
"I said at the time Capello left that Harry needs to stay for the season and think of nothing else.
"I like stability and I'd want him to finish off the good job he has started. Harry is old school and I think he will view the England job as the pinnacle of any English manager's career so he may find it hard to refuse. The media frenzy and lack of day-to-day interaction with players may be a determining factor. He has a great squad and great job at Spurs so why leave?!"

Would an FA Cup win convince Luka Modric and Gareth Bale to stay or is it really Champions League or bust?
Daniel Wynne:
 "Both are still achievable so why couldn't we do both?
"All the players are on long-term contracts and as Daniel Levy showed last summer, nobody will leave if he doesn't want them to."

OK. Here it is. Money, meet mouths. What are our panel's predictions for the weekend?
Tim Rolls:
 "Tough one. if you twist my arm I'll say Chelsea 2-1 (Torres & Mata)."
Daniel Wynne:
 "2-1 to us. Drogba to score first. Adebayor and Scott Parker will get the winner. His first for us against his old side!"