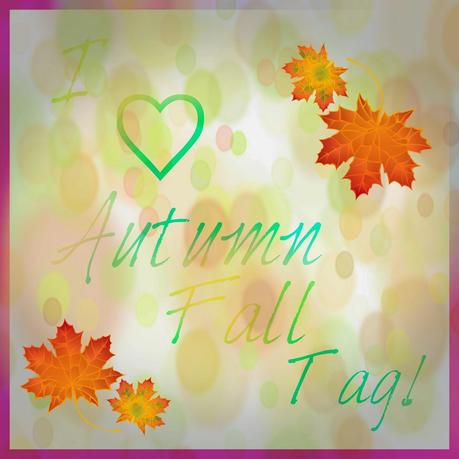 1. 
What's your favorite Autumn lipstick?
There are so many fantastic shades to choose from, 
even in my collection I couldn't narrow it down to only one. 
So here are my top 7! :)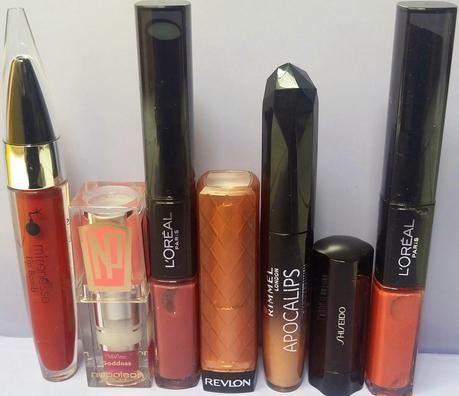 Left to right
Mirenesse Lip Bomb
Napoleon Perdis DeVine Goddess in Selene
L'Oréal Paris Infaillabel in Violet Parfait
Revlon Lip Butter in Brown Sugar
Rimmel Apocolips in Stargazer
Shiseido in Perfect Rouge
L'Oréal Paris Infaillabel in Framboise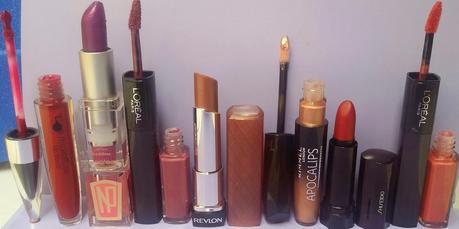 2. 
What's your favorite Autumn trend?
I love boots with different style socks and leggings paired with an oversized jumper or warm top.
It looks so chic, yet is so comfortable and effortless and looks great on everyone!
3. 
What's your favorite Autumn candle?
I don't like to burn candles often just because it isn't safe with little ones running around.
So I don't own many. I do love fresh, rainforest, 
tropical scented ones though for the wet season.
4. 
Do you have any Autumn traditions?
I don't think so.... no.
5. 
What's your favorite thing about Autumn?
Here in Australia, I really welcome the cooler weather after the usual scorching Summer!
6.
What's your favorite clothing item for Autumn?
Whatever is going to keep me warm, looking good comes second! Well most of the time, it depends how cold it is! 
7. 
Favourite Autumn nail polish?
When it comes to cosmetics and makeup, 
I obviously can't make up my mind, so here are my top 7!

Left to right
OPI in Just Spotted The LizardButter London in Yummy MummyBYS in EuphoriaRevlon Dark Pleasures in Lustre BistreSally Hansen Magnetic in Kinetic CopperSally Hansen in Midnight in NYOPI in The Living Daylights
8. 
Favourite Autumn beverage?
I will drink this all year round, but as it starts to get a bit chilly, 
I can't go past a nice, hot, white, chocolate 
mocha with loads of foam! YUM! :)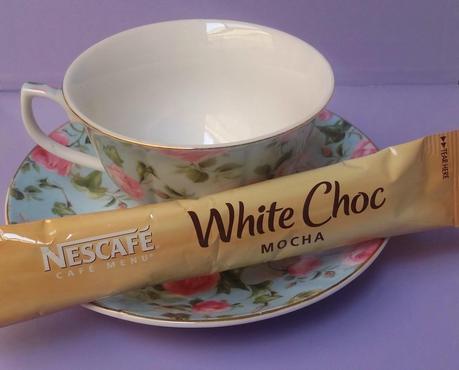 9. Favourite Autumn snack?
Bring on the hot chicken, noodle, veggie, pumpkin and tomato soaps!
I love mine with toasty bread and loads of butter. 
So good!
10.
 Which celebrity inspires you most in Autumn?
In terms of fashion and style? 
I would have to go to Miranda Kerr or inspiration. 
She always pulls off the most amazing outfits that don't look
 completely out of reach to the average girl.
I tag everyone & let me know so I can check out your tag post too! :)