This is so typical, but I knew when I decided to just do my little run with Dorothy (and my brother) I'd get running fever and want to run another 3 or 4 miles. Gah!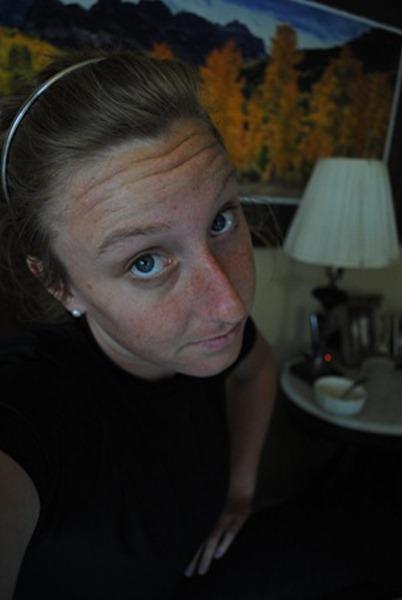 This afternoon I was feeling really discouraged after my disaster run yesterday afternoon so I decided to practice that whole Intuitive Living concept and scratch the long run. Clearly I don't know myself as well as I thought.
Now it is 5:52pm and I have ran 5.2 miles… hmmm.
Anyways the run was good. I didn't push too hard. I did 9:45 pace for 3miles and jogged my last 2.2 with Dorothy and Jaemen. It was so cool that Jaemen joined us today, hopefully he'll be a permanent addition to our duo.
Dinner!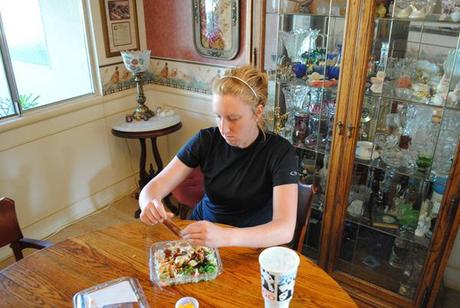 Asian Chicken Salad Time!!!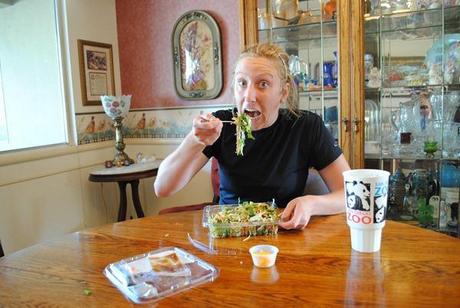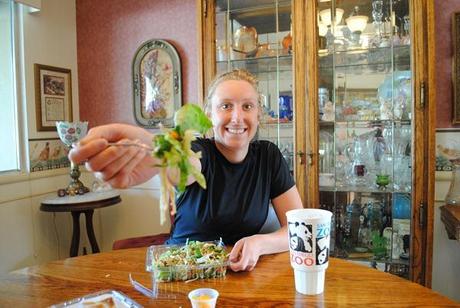 Want some???
It was a mix of romaine, cabbage, a cilantro salsa, carrot, chicken, brown rice noodles and a sweet soy saucy dressing.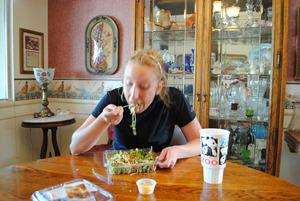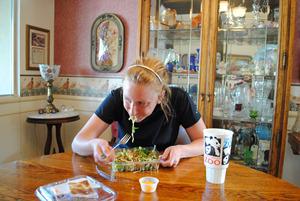 Jaemen should not take pictures of me while eating… Choking hazard!
If any of my 4 frequent readers saw a tweet this afternoon around 3 oclock asking if coco pebbles with soymilk were a good pre-run snack… well, that really did happen and it was AWESOME!
My brother has a bible study thing he wants me to go to tonight so I need to hit the showers, like 2 minutes ago. I'll catch you tomorrow.