Today is the last day of the January Trivia Contest, I will announce the winners tomorrow and start all over for February.  Remember ALL correct trivia questions count towards the monthly prize!  It's never too late to get your answers in.  Also if you have an idea for a trivia question or a theme week, send it in!  I can use all the help I can get!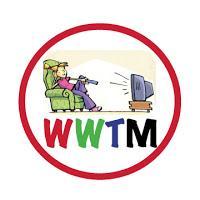 The answer to Wednesday's Trivia Question: Ken Stabler,  Boomer Esaison & Steve Young (Boomer Lost) 
FIRST FIVES: Bobby Aguilera, James Schiro, Dan Realson, Mike Pierro & Monica Caraffa Honorable Mention:  Crystal Kyler

Tuesdays Broadcast Top 5 

NCIS-CBS 3.7/21.8

NCIS LA-CBS 3.1/17.1

New Girl-FOX 2.5/4.6

Vegas-CBS 1.9/11.1

The Mindy Project-FOX 1.7/3.1

Tuesday's Broadcast Trendrr Top 5

New Girl-FOX 58,050

NCIS-CBS 25,111

Happy Endings-ABC 13,033

Raising Hope-FOX 12,659

Hart of Dixie-CW 11,757

Tuesday's Cable Top 5
The Big Bang Theory-TBS 1.3/3.1

The Real Husbands of Hollywood-BET 1.2/2.2

Pretty Little Liars-ABC Family 1.2/2.8

Hardcore Pawn-Tru 1.1/2.8

Dance Moms-Lifetime 1.1/2.5

Tuesday's Cable Trendrr Top 5

Pretty Little Liars-ABC Family 490,216

The Bad Girls Club-Oxygen 142,952

Real Husbands of Hollywood-BET 53,845

Dance Moms-Lifetime 48,901

Snooki & JWoww-MTV 44,590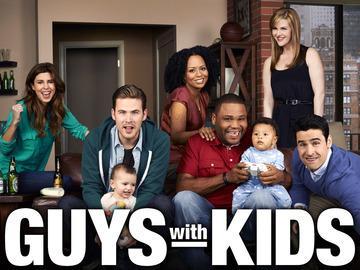 I'm betting that most of you skip my Guys with Kids section each week, but you really shouldn't. You should watch the show and then we can revel in its cuteness together. I know I've said it before, but Guys with Kids is one of the only shows that my 11 year old can't wait to watch WITH me.  The kids are cute and don't suffer from Annoying Lily Syndrome (ALS) at all.  This was one of those DO NOT LIE episodes, but not the kids, the adults. Marnie (Vanessa Huxtable) really
 needed some alone time because Gary, the cute twins with names that I don't think have ever been revealed, and the other 2 kids,  Clark and Yoda won't leave her alone so Nick tells her to lie and say she' working late, but really go to the gym.  Of course she gets caught, the lies get crazier and crazier and because it's a 22 minute sitcom, she finally comes clean. All good except that I'm pretty certain that Gary was wearing a chenille shirt...are they back in???  The rest of the gang entered a trivia contest at a local bar. (not TV trivia...smart people trivia) Turns out that even though Sheila and Nick despise each other, they are both super competitive and great at trivia.  They make it to the finals but secretly kick off Chris (whose infant son looks like a blond Eddie Munster to me) and Emily who suck at trivia. Of course they get caught, the gang shows up, teaches them a lesson and because it's a 22 minute sitcom, they lose the contest and can never got back to the bar again.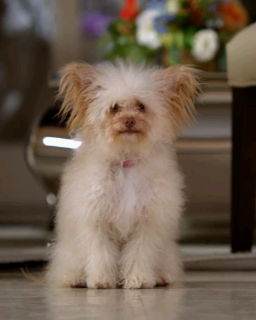 I can't stand Wilmer Valderama, never could, even when he played FEZ on That 70's Show.  So I wasn't thrilled to see him on last nights Suburgatory.  His character, Yoni, was someone, who I picture Wilmer to be like in real life, a slimy scammer.  Of course I have nothing to base it on, I just don't like the guy.  Dallas (the amazing Cheryl Hines) hired Yoni to help her deal with her depressed doggy, Yacult, but at the end of the day it was the lovely botoxed Jeremy Sisto who helped the dog out of the darkness and into the light by just taking him for a walk and playing fetch.  Gotta say though, this dog is unbelievable...last night they had him on a massage table getting a massage it was hilarious. Ana Gasteyer keeps getting better and better as nut job, Sheila Shay. (Hey I just noticed a Wednesday night Sheila trend.)  I was never a big fan, but I am now.  With all of these fun performances, the actress that is really most underrated  and completely under the radar is Carly Chaikin who plays Dhalia.  This is another one you need to watch if you aren't already.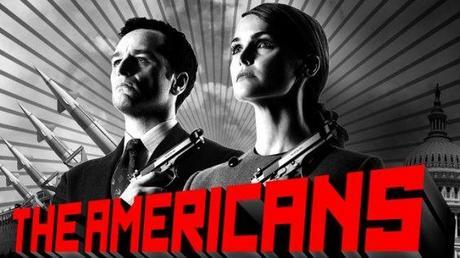 I was SO looking for to The Americans on FX last night...but if you recall, I was up extra early yesterday.  My heart wa sin the right place, I started watching, but apparently I only lasted a few minutes because all I have in my notes from last night is: "1981, Quarterflash, OMG Felicity nearly naked going down on a guy, Tusk, and Kevin Walker from Brothers & Sisters."  So looks like I gotta watch it tonight.  My apologies, I feel like I let you all down. I have a feeling this might be a good show.  Did anyone out there watch?  Let me know if you did.
Again...my apologies.
NEWS & INFORMATION
-Next season will finally be the last for How I Met Your Mother...9 seasons when personally, I think we shoulda been done in season 7.  From what I understand, we will end this season with Robin and Barney's wedding and get a glimpse of the Mom.  Now that I know the end is in sight, I will try to have more patience and tolerance. 
-Even with what I would call low numbers, Katie Couric's talk show has been renewed by ABC for a second season.  
-Yesterday, along with the release of the new Blackberry 10, RIM also announced that they are officially changing their name to Blackberry, which is pretty much what most people already thought their name was anyway.  How many of you are still loyal to your Blackberry?  Just curious.
-Anyone who was having fun with the X Factor App over the past 2 seasons, will be happy to know that finally after all these years, American Idol has decided to get on the app bandwagon.  No worries on being confused by keeping the two straight, the apps are pretty similar in navigation and content etc.  Skins are different but nothing that unique and different than the one from the X Factor.  I don't watch Idol, so you'll have to tell me if you're using it and what you think.
Thursday's Super Bowl Trivia Question: Who threw 6 touchdowns in one Super Bowl? WWTM-Kristy
http://watchingwaytoomuch.com
[email protected]
[email protected]