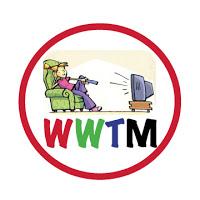 The answer to Wednesday's Trivia Question:  Mona Robinson was the name of Angela's mom on Who's the Boss.
FIRST FIVES: Tara Dowling, James Gabriele, Lori Decillis, Phyllis Dicesare, & Larry Goldberg
Honorable Mention: Kerri Tocci
Tuesdays Broadcast Top 5
NCIS-CBS 3.8/22.34
NCIS LA-CBS 2.7/17.4
Parenthood-NBC 1.9/4.9
New Girl-FOX 1.9/3.6
Betty White's Off Their Rockers-NBC 1.8/5.9
Tuesday's Broadcast Trendrr Top 5
NCIS-CBS 59,696

NCIS LA-CBS 32,517




New Girl-FOX 27,651




Private Practice-ABC 25,110




Go On-NBC 20,152

Tuesday's Cable Top 5 Real Husbands of Hollywood-BET 2.1/4.1

Second Generation Wayans-BET 1.7/3.3

Big Bang Theory-TBS 1.4/3.2

Pretty Little Liars-ABC Family 1.1/2.4

Dance Moms-Lifetime 1.1/2.6

Tuesday's Cable Trendrr Top 5

Pretty Little Liars-ABC Family 543,693

The Bad Girls Club-Oxygen 429,215

Real Husbands of Hollywood- BET 242,255

Dance Moms-Lifetime 59,635

Piers Morgan-CNN 45,715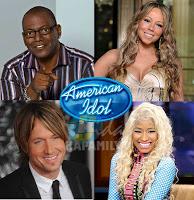 After having all of you guys vote and learning that most of you won't be watching American Idol this season, I'm relieved that there's really no pressure on me to watch it either. Of course, I had to check the premiere episode out last night just to see the Mariah/Minaj thing for myself.  I'm not sure what's going on between the two of them.  They started out bickery then got down to business. I'm really not a Nicki Minaj fan at all and there's no way I could listen to that voice for an entire season, (which is probably what Keith Urban is thinking right about now too), but I will say that the judges, in general were pretty decent with the advice they gave to Idol hopefuls.  Mariah and Keith were actually good, I liked them both, but all that aside, I really won't be tuning in unless there's nothing else on. I just can't do it.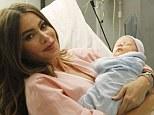 Speaking of annoying voices, I think the writers and producers of Modern Family finally figured out how to use Lily and not iritate viewers...Abuse her...not that way, but the way that makes me and probably most viewers laugh. Accidently poke her in the eye, give her whiplash from a toy car accident, accidently throw her in the pool...now that is what you do with annoying kids that you can't kill off the show! Jay and Gloria had a fun time together stealing cakes and plowing through parking gates in preparation for Manny's surprise birthday party, but we loved the real surprises of catching Manny kissing a girl and Gloria going into labor at the party.  Also have to give the writers/producers credit for not holding the birth for sweeps or a season finale or anything.  Sort of refreshing if you ask me. Oh...one final note on last nights episode...Did you notice that Kevin Arnold from the Wonder Years, Fred Savage, directed last nights episode? Nice to know he's working.

Gotta be honest...it was my intention to watch Suburgatory and Nashville but I must have fallen asleep right after Tessa got her wisdom teeth pulled, so I've got nothing on either one of these shows to write about.  My apologies...it happens.
NEWS & INFORMATION
-Conrad Bains, aka Mr. Drummond passed away yesterday at the age of 89.  He is survived by only 1 of his 3 TV kids, Willis/Todd Bridges.  I'm thinking that Arnold, Kimberly and Mr. D. are all together again in a penthouse apartment in the sky somewhere.  RIP Mr. D.
-Syfy cancelled the show Alphas after 2 seasons for anyone that needs to know. 
-Good news for all of us Downton Abbey fans, Maggie Smith will be sticking around through season 4 which is great, because she has all the best lines in the entire show.  She rocks.
-Just a reminder that tonight on OWN is part 1 of the Oprah/Lance Armstrong interview. I wonder if Lance is relieved or bummed that this crazy Manti T'eo thing is taking over the public airwaves. Maybe Lance was the imaginary girlfriend?  JUST KIDDING!
Thursday's Trivia Question
: 
Mr. D as he was lovingly known Diff'rent Strokes also played Dr. Arthur Hammond on what show?
WWTM-Kristy
http://watchingwaytoomuch.com
[email protected]
[email protected]