Hey friends! Yesterday's 3.1 was HARD! like super hard.
The only thing that kept me going was knowing that I was so far away from my house and running was the thing that was going to get end the horror quickest.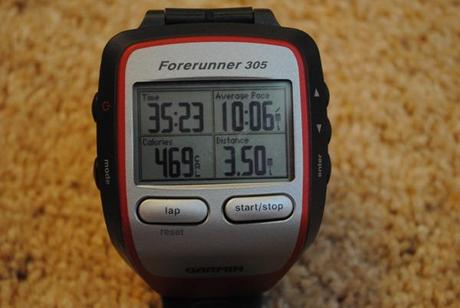 mile 1- 10:17
mile 2- 10:11
mile 3- 9:59
mile 3.5- 9:51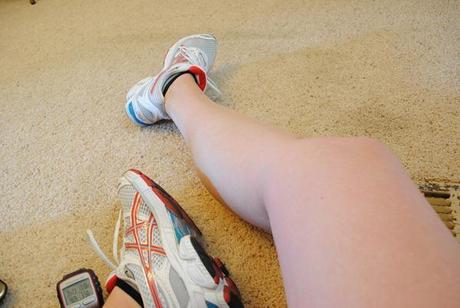 What made the run so hard you ask? Well I'll tell you. My calf muscles were screaming at me! The were burning! But I kept running so I dubbed yesterday's theme song as Burnin' Love by Elvis.
Before my run I had lunch at work with the coworkers. We had Chinese!!!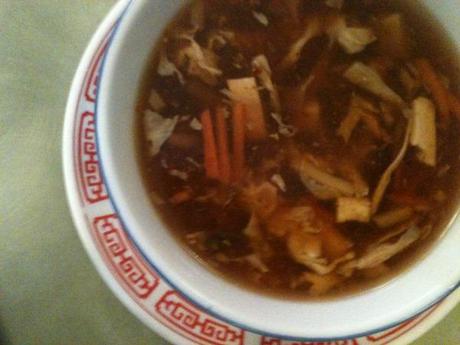 All lunch specials start with soup and the choice is hot & sour or egg flower. I went with hot & sour. Then I had the tofu curry and veggie fried rice for my entre.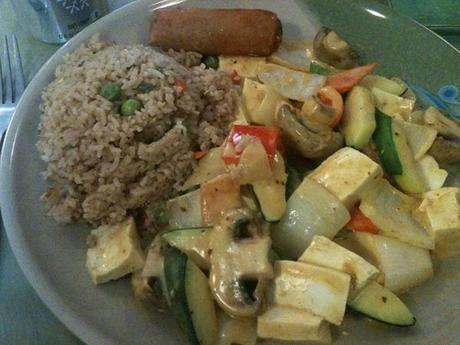 Holy Burnin' Plate of Food! It was so good. I ate about half and saved the rest for later. Which turned out to be a wonderful post run snack and first dinner.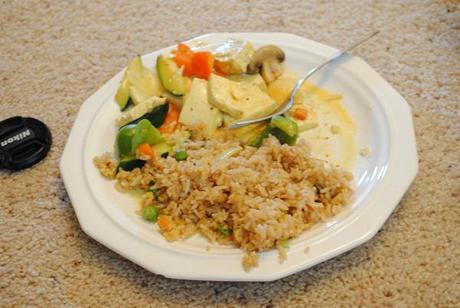 I had a game last night in Hollister which is a 30 minute drive east. I knew if I didn't eat something substantial after my run I'd be starving by 5pm and my game wasn't going to be through until about 9.

Chinese food saves the day.

My second dinner was with one of the other coaches at a local wine bar, Casa Sorento. It was 1/2 Price beer night so we split a pitcher of Blue Moon and enjoyed Mediterranean salads. Mine minus the feta of course.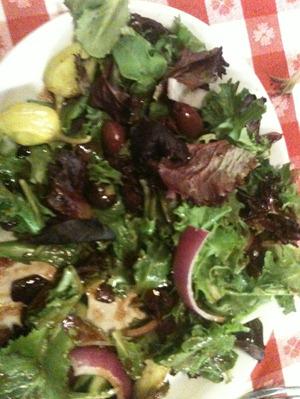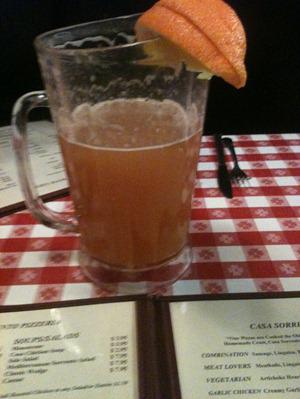 We won our game last night in one of the most exciting games I've been at. Hollister has beat us twice before in pre season and we're coming off a couple loses. The game was close the entire time and we got 'em at the end. Booyeah!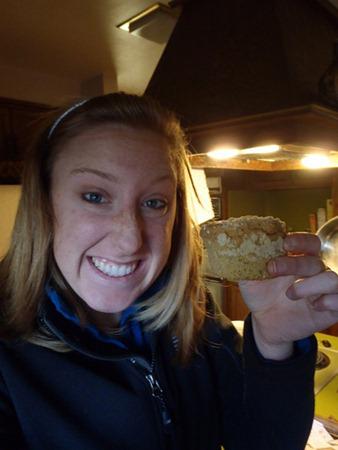 Work is crazy and will be for the next two weeks. We have an order of almost 400 wood pieces and they have to go out by the end of next week. I'm working a lot! With basketball, now a loaded work schedule and trying to get all my fitness in blogging is getting a little tough. I'm still going to get my posts done but they wont be as scheduled as before and they'll probably lack a lot of frilly anecdotes.

This morning I had an Udi's Lemon Muffin and Teeccino!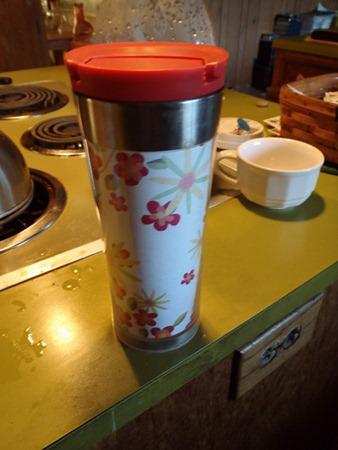 I have 2 miles on the agenda today and a full day of work before basketball practice. Hopefully I'll get to see Max tonight.