Sometimes we all need a little comic relief. Where else to turn than to the Internet! Rife with .gifs, memes, and funny stories, the Web is the perfect place to find humor. Social media is certainly no exception. You can find loads of funnies on Facebook, Twitter, and more.
My inspiration for this blog came from a funny slideshow of uses for Twitter. I'll sum up a few of them for you: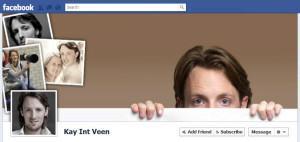 Games
– people have used Twitter for a variety of games. Try using Twitter to create a choose-your-own-adventure. There is also a Twitter handle called
@artwiculate
that offers a vocabulary game, challenging followers to come up with the most creative use of a word of the day. There are also other real-time games on Twitter, such as chess and Mad Libs.
Let your pet Tweet – a company called Puppy Tweets is an electronic tracker that submits information and posts Tweets on your pets' behalf. You attach a special sensor to your pet's collar and when it senses movement, it sends a signal to a USB receiver that then tweets on behalf of your pet. Is it what they are really thinking? Maybe. Is it funny? Definitely.
Writing stories – apparently it's becoming a trend to try to write a full story in your 140 character or less tweet. This reminds me of Haiku, just a bit longer. You could also write a story using one tweet per day. Over time, you could write a novel!
Companies also use social media for humor. Check out these clever people that have put funnies on Facebook:
Grandma Mary – touted as a helpful yet grouchy old lady, Grandma Mary offers advice to followers. She also posts pictures of her "grandkids," who, of course, are fictional as well.
Users – many Facebook users have been able to manipulate the new-ish format of Facebook to suit their needs. From using your cover photo to show off something goofy to ordering the pictures on your profile to make a creepy face, everyday users of Facebook have been able to insert some humor.
There's no doubt that with social media essentially taking over the world, we've got to all have a good sense of humor about it. What are some funny things that you've seen happening in your social media circles?
Megan Totka is the Chief Editor for ChamberofCommerce.com. She specializes on the topic of small business tips and resources. ChamberofCommerce.com helps small businesses grow their business on the web and facilitates connectivity between local businesses and more than 7,000 Chambers of Commerce worldwide.