Huevos Pericos are a delicious recipe for Colombian style scrambled eggs, flavored with tomatoes and scallions (green onions). Try them when you want to remix your breakfast routine!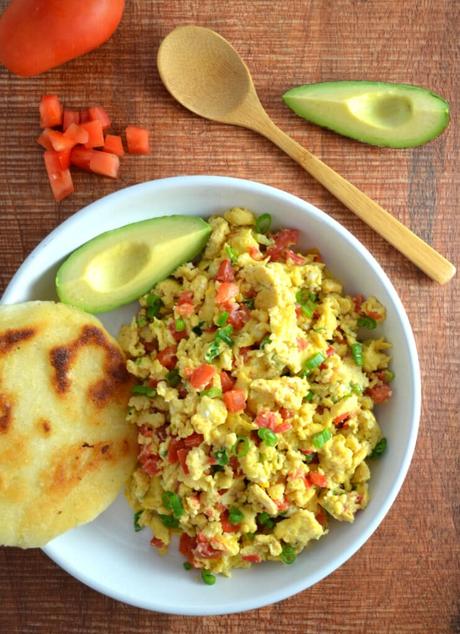 Colombian food isn't something I grew up eating. In fact, it wasn't until I met my husband in college, that I began to learn about the amazing cuisine of Colombia. One of the first places we went on a date was a Colombian restaurant in North Bergen, NJ, called Noches de Colombia (Colombian Nights). They're a very well known local chain of Colombian restaurants, serving up seriously delicious eats. One thing that I noticed right away is that Colombian food is comforting, homey and full of flavor, so it was definitely love at first sight (with the man AND the food!)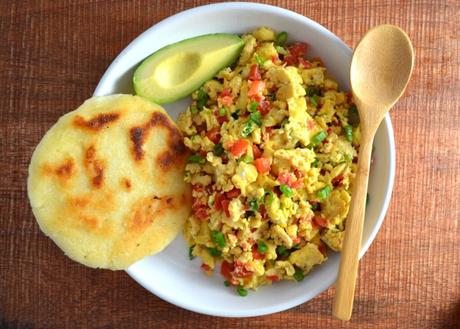 Huevos Pericos is a quick and easy egg recipe and one of the most popular breakfast dishes in Colombia. It's typically served with arepa, farmer style cheese and hot chocolate. Roughly translated, huevos pericos means parakeet eggs. No one seems to know why they're call this, but I can guess because they're super colorful, just like a parakeet!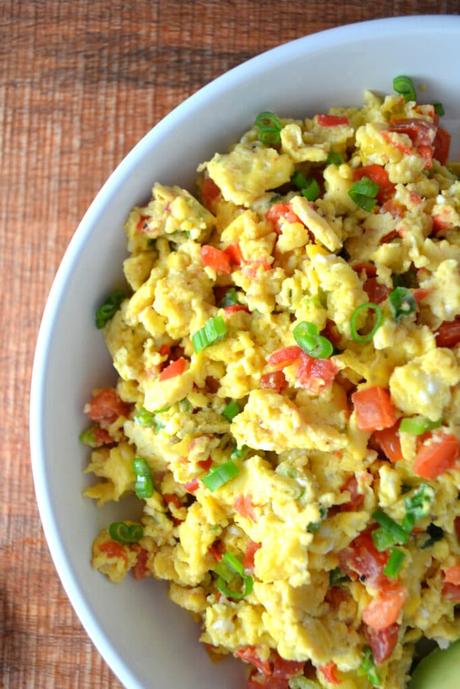 The combination of scallions and tomatoes are what make this dish so good. This combo is used often as a base preparation or seasoning for Colombian recipes, just like Puerto Ricans use sofrito. Huevos pericos or "Colombian style scrambled eggs" are a great way to try eggs because, let's face it...eggs are delicious, but they can get a little boring! These eggs are easy to make and are full of flavor!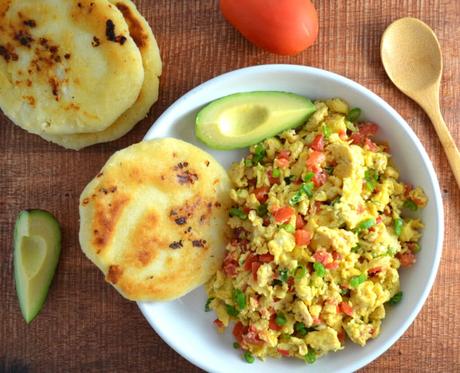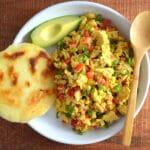 Huevos Pericos (Colombian Scrambled Eggs with Tomatoes and Scallions)