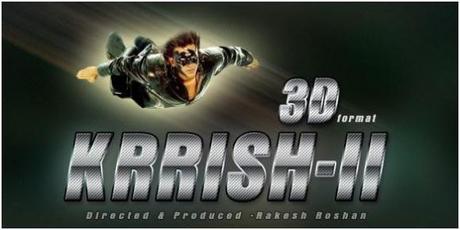 Asia's sexiest man and Bollywood's heartthrob Hrithik Roshan's Agneepath is all set to hit the theatres.
He is a busy man indeed! With his on-going film Krrish 2 where he plays the protagonist, the buzz is that he is also assisting his director dad Rakesh Roshan. When the charming actor was asked about it, he said: "I'm not directing Krrish 2 with dad or any other movie. I'm only acting. Yes, I've been an assistant director to my dad for a few years, but that's where it ends. Krrish 2 is entirely dad's baby and his work".
When asked about his planning to become a director, he said:  "Well, as of now it's just acting. There are interesting projects. Direction will happen as and when and if it ever has to! I haven't even given it a thought".
Hrithik started his career in Bollywood by assisting his father Rakesh Roshan in films like Koyla and Karan Arjun.
About his movie 'Krrish 2' 
Krrish 2 is a science fiction film, produced and directed by Rakesh Roshan. The film is a series which started with Koi Mil Gaya followed by Krrish and now it's Krrish 2. The protagonist (Hrithik Roshan) will be seen saving the Seven Wonders of the World. Vivek Oberoi will be portraying the antagonist in the movie. Other star cast include Priyanka Chopra, Kangna Ranaut and Riya Sen.
The releasing date of the movie is during Diwali 2013, along with its 3D format.