Hello there! If you are new here, you might want to
subscribe to the RSS feed
for updates on this topic.
Music plays a very important role in my life. My life without tunes and music is just like an empty vessel. Whenever I am stressed or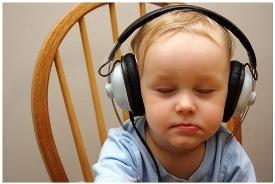 nervous, different types of tunes always help me in changing my mood. I love to listen music every time specially while on the way to office and coming back home or you can say while traveling or driving.
I remember my old days when I did not have any choice of music, whatever my parents used to listen; I also used to listen that only. My parents always loved old Bollywood music which has now become my choice also. Here are few of them which my parents and I also love to listen: "Ye lo mein haari piya hui teri jeet re" by Geeta Dutt and "Ik ladki bheegi bhaagi si" by Kishore Da.
Upto 12th standard, I never understand music; how it can change my mood I was never knowing. Once I joined college in 2002, music became my life and gradually started to inhibit my soul. That time I felt that music can control each and every type of emotion and that can change your mood also let it be happiness or nervousness. The song "Humein tumse pyar kitna" by Kishore Kumar is such an emotional song that whenever I listen it; I become so emotional and when I listen "Hum kale hein to kya hua dil wale hein" by Mohd. Rafi I feel very happy as this a comedy song.
In my views it is therefore important for each person awakening, how to select the music he/she listens to. If you are depressed, avoid emotional music as that will add more emotion and choose which are great symphonies. If you're nervous, avoid hard or violent music and prefer music meditation that will soothe your mind or you can put a techno music and let it steam off for about ten minutes …. This can refresh your mind and help in refreshing your mood. Then, when the music stops, the silence leads to the total healing of the body and allows the Spirit to act calmly. It's a good stress relief.
As I have got the chance to bring out my feelings about music so I would like to tell that my favorite singer is Mohd. Rafi, Kishore Kumar, Mahender Kapoor and Lata Mangeshkar. Here is a list of my favorite 10 songs:
1. Chup Chup Khade ho zarur koi baat hai….. Singer- Lata Mangeshkar
2. Akele Hein Chale aao Jahan ho….. Singer- Mohd. Rafi
3. Milti hai zindagi mein mohobbat kabhi kabhi…… Singer- Lata Mangeshkar
4. Tum agar saath dene ka vaada karo….. Singer- Mahender Kapoor
5. Yun hi tum mujhse baat karti ho ya koi…… Singer- Mohd. Rafi
6. Choo lene do nazuk hotho ko…… Singer- Mohd. Rafi/Mohd. Rafi
7. Neele Neele ambar pe….. Singer- Kishore Kumar
8. Pathar ke sanam…… Singer- Mohd. Rafi
9. Aaj mausam bada beimaan hai bada….. Singer- Mohd. Rafi
10. Tauba ye matwai chaal….. Singer- Mukesh
About HP Connected Music
As we all know HP in collaboration with Hungama and Universal Music has come-up with HP Connected Music service which is available on HP notebooks with pre-installed Windows 8. HP Connected Music gives us the access to over 1 million songs with a single click. A wide range of music is available at HP Connected Music Store.
Official site: HP Connected Music India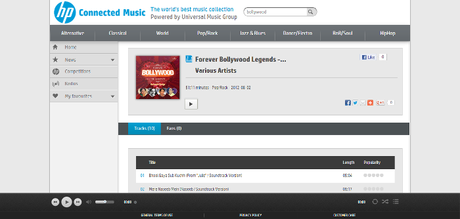 ---
Read more:
Press Release: HP's New Cloud-Enabled Flow Multifunction Printers increase office efficiency
HP launches a new multi-function printer with wireless Internet hotspot
---