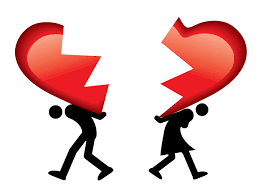 Image source
Marriage, divorce, and Peruvian citizenship are probably the most popular topics on my blog. I've written a number of articles about
getting divorced
in Peru. 
Registering your Peruvian divorce back home
How to register your Peruvian divorce with a Peruvian embassy or consulate abroad
Registering a foreign divorce in Peru (Exequatur)
Emotional, Financial, and Practical Advice
You need to
be practical about the divorce
. Take your emotions out of it. You need to think about finances and avoid these mistakes. If kids are involved, try to co-parent, even if your ex tries to turn the kids against you. If you're divorcing a narcissist, you have even more to think about. Narcissists can turn everyone against you, even your friends, your lawyer, and the judge. They use techniques, such as
gaslighting
, to convince you that you're crazy. They will tell lies and believe them, totally ignore you, re-invent the past, and turn people against you. If you're in a relationship with a narcissist, I highly suggest you read more about it and find a support group. Here are some links to help you.
9 Signs You're Dealing with a Narcissist
Identifying a Narcissistic Sociopath
Court Documents
When your divorce is finalised you will official documents from the courts. I got two: a "registro personal" and an "acta de concilacion extrajudicial". The first translates to a personal registration which basically says you're divorced. The second breaks down the division of property, custody, alimony, and child support.
RENIEC Documents
You may think that with this you will be considered divorced and you might be, depending on your nationality. Some countries will accept an apostillised copy of these documents and you can register your Peruvian divorce back home. Some countries don't register / record foreign civil status documents. My county in the USA used to, but now they don't. So while I was able to register my Peruvian marriage, I couldn't register my Korean divorce and my Peruvian divorce.  (I divorced my ex twice since he didn't want to register our Korean divorce in Peru.) This was not an issue when I re-married in the US. I simply showed them a copy of my divorce papers and that was good enough for them.
Other countries won't accept the court documents. If you're Peruvian, these documents are NOT enough to show that you are divorced. You need to complete one more step in order to register your divorce in Peru. You need to take these documents to RENIEC and have them register your divorce. You can then get a copy of your divorce certificate. If you got married in Peru, then they will print out your marriage certificate and in the margins there will be a note stating that you got divorced. If you didn't get married in Peru, they will print out a document stating the details of your marriage and also include the divorce in the margins. This document is what you need if you're Peruvian or if your country doesn't accept the other divorce documents you got from the courts.
The irony of all this is that BOTH parties (if Peruvian) need to go and change their civil status. For example, I was only given the court documents and was unable to change my DNI while living in Korea. My ex easily got the divorce certificate since he was living in Peru. He went to RENIEC and is now registered as divorced. So even though he is no longer married to me (according to RENIEC), somehow I am still married to him (according to RENIEC). You would think that once one person registered a marriage or divorce, the other would automatically be registered, but they're not. I'm not sure if this is just a way to get double the amount of fees or simply lack of logic.
Conclusion
I, personally, would do this last step if possible. If you're in Peru or paying a lawyer to do it, just get it done. You never know when laws will change and you will need your divorce certificate from RENIEC.