More and more women are choosing to give birth in birthing centers . While there aren't that many places in Peru, they exist and hopefully there will be more in the future. They don't seem to advertise much and I think people mainly hear about them by word of mouth. Sadly, I don't have much information about some of them. If you know of more places or have contact information for the ones listed, please email me at
[email protected]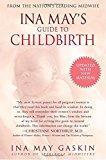 Cost and Recovery
I'd like to believe that you can't put a price on something that happens once in a lifetime. Even if you give birth a dozen times, you only give birth to that particular baby once. It's also so much easier to recover from a vaginal birth than from major abdominal surgery, which is what a C-section is. Expect to pay about S/.10,000-S/.15,000 for a natural birth where the doctors will "allow" you to birth the way you want.
Midwives and Doctors
From what I've seen, the birthing centers mainly use doctors who believe in natural childbirth. Midwives don't seem to be the norm in Peru.
Views of Doulas and Natural Childbirth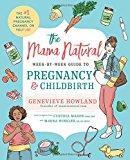 And then after the baby is born, when they should be bonding and imprinting with their mother and father, they are taken away all alone to be observed for 8 hours. Sometimes if you cry a lot, they will let you hold your baby for 10 minutes. None of these procedures are evidence based. In fact, they are quite the opposite. 
This shows the importance of choosing a good place to give birth. You need to find a place that has similar views as you and
ask the right questions to make sure they are not going to perform an unnecessary C-section on you
.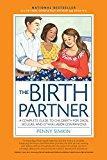 Amazon
My Experience
Having had a birth with a midwife and two doulas with my first. In fact, I was so moved by the birth of my first that I became a childbirth educator, postpartum doula, breastfeeding educator, and LLL Leader and started giving other women information through my blog,
Tender Embrace Birthing
.
My second was supposed to be born peaceful at home, but I ended up with an emergency transfer that lead to an emergency C-section. It was a traumatic nightmare. 8 hours after I gave birth to my first, I walked out of the clinic and slept in my own bed that night. 13 hours after my second I was still flat on my back with tubes and drugs being dripped into me and suffering from amnesia.
Where to Go
Below are the birthing centers, clinics, and doulas that I know of. Sadly, I don't have much information about some of them. If you know of more places or have contact information for the ones listed, please email me at
[email protected]
Arequipa Kusi Wachay
is a natural birthing clinic focusing on wellness. From pregnancy, to birth, to the postpartum period, they offer a variety of services.
Dr. Illa Camargo
is a doctor at Kusi Wachay and specialises in homeopathy and natural birth.  It's expensive.
Classes for moms, dads, and babies, such why you would really need a C-sectionas prenatal and postpartum yoga, postpartum exercise, attachment parenting, nutrition, breastfeeding, and newborn care. 
Water labor and water births are offered here. 
Homeopath and herbal medicine. 
Andean belly binding aka Bengkung belly binding.
Social support for mothers.
Doulas
Mate Pardo de Schade
used to be a doula in Arequipa but is not anymore.
Cusco
Ruruchay - Casa de Nacimiento
(
Facebook
) is a natural birthing center. They also attend home births.
Dr. Ruro Caituiro Monge
is a doctor and doula at Ruruchay - Birthing Center. They offer a variety of services
Prenatal swimming, yoga, and dance.
Doulas.
Postpartum workshops, womens' circles.
LimaCasa Pakarii - Casa de Nacimiento
(Facebook) is a natural birthing center. Dr. Angela Brocker Wiebers, from Germany, is the director. The doctors also attend births at home and other clinics. They offer a variety of services.
Prenatal swimming, birthing and breastfeeding classes 
They have also offered these activities in the past: placenta ceremony, temascal / inipi / birthing ceremony, prenatal singing, clothing swaps, women's circles, nutrition classes. first aid, round table about the hidden problems with vaccines, Reiki, Mayan Calendar workshop, wooden toys conference.
Doulas.
Clinica Delgado-Auna
(Facebook) is a regular clinic but the doctors will "allow" you to birth the way you want.
Doula.pe
is a website for 2 doulas in Lima. 
UrubambaCasa Lucero
(
Facebook
) is a natural birthing clinic. Their Facebook page hasn't been updated in a while and their website isn't working. I'm not sure if they're still in business.