If you're looking for Peru inspired gifts, you've come to the right place! Here are a few ideas to get you started.

Food and Drink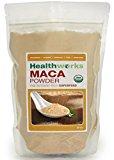 Peruvian grains are becoming famous around the world. A great healthy gift is maca. There's a reason this super food is getting tons of attention. It's much better than rice and packed with nutrition.
Paneton and hot chocolate is a staple during the Christmas season. Don't forget a Peruvian mug. While some might snub their nose at fruitcake (paneton), Peruvians love it. If you're in Peru, drinking hot chocolate during summer might seem odd, but hey, it's Christmas, so why not?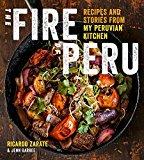 Know someone who loves cooking? The Fire of Peru: Recipes and Stories from My Peruvian Kitchen is a great cookbook written by Ricardo Zarate. True to the title, he also has stories in this cookbook, which make it all the more interesting. The cookbook has tons of recipes like lomo saltado, causa, ceviche, pisco sour (Pisco is Peruvian), loads of sauces, and more.

 
Alpaca
Forget about cotton, alpaca is a game changer. It is superior than wool since it is softer, warmer, and has no lanolin which means it's hypoallergenic. Some people say it's as luxurious as cashmere, but more durable and longer lasting. Good socks can last for years. They're much better for your feet than cotton since they're anti-fungal, and many of them can be tossed in the dryer. You have got to try Alpaca socks for yourself, check out these: they are terry lined for extra warmth!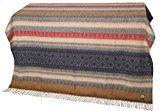 Alpaca makes great blankets and throws. This alpaca throw is gorgeous and cozy. The rich colors are sure to cheer you up during the dreary winter days. It's great for cozying up on the couch and drinking hot cocoa, from a Peruvian mug with a llama on it, of course.

Accessories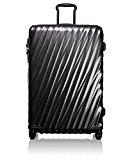 Small gifts can be wonderful. This hand painted coin purse or this traditional purse, as well as fine jewelry like this blue Opal to woven handicrafts like these bracelets are sure to make unique gifts.
If you're looking for a practical gift, look no further than Tumi, which is a Peru inspired company that makes quality bags, backpacks, and luggage that are made to last.
Homemade gifts are always appreciated. Here's some yarn available in traditional Peruvian colors so you can knit your heart out and make someone a blanket to snuggle up to this winter.  
More Gifts
If you're looking for more ideas, here are other Peru inspired gift guides I've written.