When preparing to purchase a first home, the process seems a complete mystery to many buyers. It becomes clearer if the individual or couple has done research and prepared in advance by working with a financial planner, or by getting pre-approved before choosing a real estate agent. Still, the process is complex, and curveballs can come up unexpectedly.
The age of the typical homebuyer nationwide is 31—old enough to be tired of paying rent and wanting to build equity, while still young enough to remember the stress and financial strain their parents endured maintaining their home. As we've learned by watching millennials enter into adulthood, younger generations are not keen to become homeowners. The reasons behind this phenomenon is complex, too.
As I've mentioned before, there are several factors that come into play when considering millennials' apprehension to buy: coping with the combination of rising rents and repayment of student loan debt has made saving for a down payment challenging. In addition, job opportunities are limited and wage growth has remained flat since they've entered the workforce. When they do decide to buy, their price range may yield either low inventory levels, or competition from investors. Combine these with tight credit conditions, and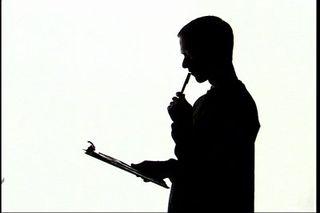 high mortgage insurance premiums… and staying in a rental is an easier and more manageable solution. Coming into 2015, however, we've seen some changes for FHA loans, including three-percent down programs, more forgiving credit score standards, and more comprehensive underwriting standards.
While getting approved for FHA financing has become easier for the potential homebuyer, the appraisal process for the home they want to buy has become a bit more difficult. By rolling out a proprietary home valuation database called Collateral Underwriter a few weeks ago, Fannie Mae aims "to provide transparency, and help lenders more effectively and efficiently identify issues with appraisals." The program, referred to as CU, "is a proprietary model-driven tool that provides an automated appraisal risk assessment to support proactive management of appraisal quality."
Once the appraisal has been submitted, CU will check for potential errors, and score the appraisal for possible inaccuracies. The program may also provide several (up to 20) alternative comps for the appraiser to consider, in lieu of the properties he or she has used to assess value. And this is where things get a bit contentious, with the potential to derail many a transaction. After reviewing the data from CU, lenders may choose to forward the chosen alternative comps and risk scores to the appraiser, and request justification for why each of Fannie's comps weren't considered.
The challenge here comes primarily in the form of potential delays. As explained in an article in the Washington Post, the problems "[start] with delays to closings and higher costs. Appraisers say if they have to justify piecemeal why they chose the comps for their valuation rather than those selected by Fannie's computers, it will add days — a week or more in extreme cases — to closing times. Meanwhile, sellers and buyers who had planned on dates for moving may suddenly find themselves knocked off track because the appraisal report was flagged. Realtors' commission payouts also will be delayed." 
Of course, any new program will have its detractors. Only time will tell how Fannie's new technology will help or hurt the process. 
Angela Anderson, 612-396-3654
Realtor, Results Support Services: EMAIL — BIO
Licensed Associate Working with Sharlene Hensrud of RE/MAX Results, and HomesMSP — Sharlene, John, Angela