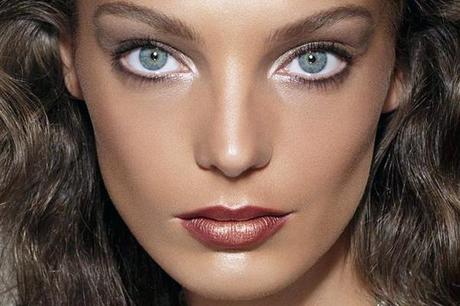 Copyright Topic Bistro
Buying a white eyeliner is an excellent idea.  Everyone should have one in their makeup bag.  No exceptions.  The white liner isn't meant to be used in the same way regular eyeliner is used.  Strategically lining the inside corner of each of your eyes takes years off your face.  It makes your eyes look bigger and less tired.
Who doesn't want to look like they've had a full night's rest when they were up 3 times during the night with their sick child?
Go a step further and swipe on a light white line under the last 1/4 of your lower lash line and extend it a little past your eye slanting diagonally upward.
The reason a white eyeliner works is simple.  White makes things look larger. It brightens the area and draws attention to the inner and outer eyes.  Which creates the illusion of bright and full eyes.  Perfect.