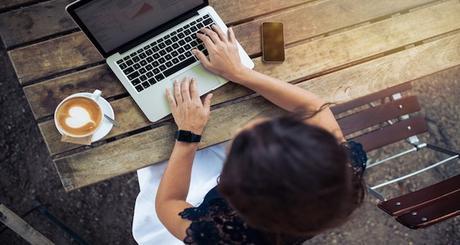 June 2, 2016
0

Email This Post

Print This Post
How User-Generated Content Can Kickstart E-Commerce Sales
It's time to start mobilizing, and monetizing, all those Tweets, photos, reviews, and blog posts from your happy customers—all of this is what's known as user-generated content (UGC), and it basically means anything created by your users or clients.
Integrated marketers already have a variety of reasons to love UGC: it can be much more cost-effective than creating your own content and it's a chance to get vital information that helps you better understand your customers. For those in e-commerce, smartly-deployed UGC can be as effective as an army of salespeople, at a fraction of the price. Here's how UGC can help you convert customers—even those who aren't actively shopping.
Build real trust with real reviews
Upscale cosmetics retailer Sephora has perfected the art of mobilizing customers to provide detailed, credible information to would-be purchasers. Using in-depth product reviews and real photos on your site builds trust, as well as a sense of community that integrated marketers can make work for their brand. Whenever, and wherever, you can, share the love: spread customer-submitted photos, video, and testimonials on product pages and throughout the purchasing and checkout experience.
Additionally, customer reviews can directly boost sales: According to research from Forrester, 76% of shoppers say they're more likely to buy if a product has been reviewed positively.
And if you have millennials in your customer base, they find UGC 50% more believable than other media.
Power up your social ads
If you're running paid posts on platforms such as Facebook, Instagram, or LinkedIn, UGC is a shortcut to building social proof. UGC social ads are more likely to resonate with viewers who would otherwise ignore a branded ad. One study showed that user-generated content increases click-through rates for Facebook ads by 300%.
Better SEM
Yotpo Co-marketing Manager Joanna Alter recommends adding UGC to both organic and paid search engine marketing to help differentiate your offerings from other search results. Besides helping you achieve higher rankings, a listing with rich snippets can entice would-be customers to click through to your site.
Now, put it all together!
The first step in creating a successful UGC campaign is making it easy for your customers to spread the love. Consider running a contest. Make sure the prize fits the level of your customer's efforts. With a little effort of your own, you'll be rewarded with a stronger brand, better sales, and more repeat customers.