The salwar kameez is a quintessential garment that is a permanent piece in every Indian woman's wardrobe. This versatile and comfortable Indian outfit can be worn for casual outings, at the workplace, for festivals and wedding parties as well as at a variety of other places. The office is one such place where you can easily wear a formal salwar kameez and look your best. Here we have a helpful guide on how to wear the salwar kameez to work:
Straight Suit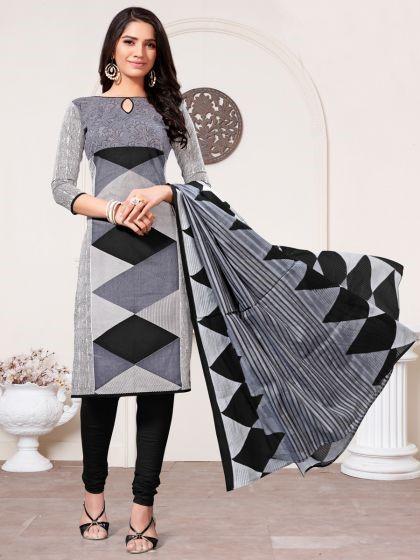 The straight salwar suit is one of the easiest salwar kameez to wear to work. This type of formal salwar kameez looks great on almost everyone and can be worn to office without looking too dressy. Fabrics like cotton, silk and art silk work best for this type of suit. Cotton straight suits and silk straight suits provide a crisp, formal appearance which makes these the perfect work salwar kameez. Wear this smart silver-grey cotton straight suit to work and own your workplace!
Palazzo Suit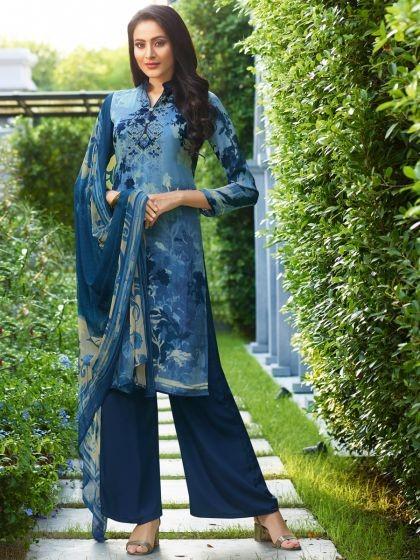 Buy this
The palazzo suit is one of the most trending outfits in the Indo-Western wear category today. This casual office wear is one of the most comfortable outfits that can be worn in your workplace. Be it a plain one or an embroidered palazzo, this women's' formal wear looks chic and feels relaxed enough for a busy day at the office. This Carolina blue crepe palazzo suit is sophisticated and fashionable, making it an excellent formal wear choice.
Jacket Suit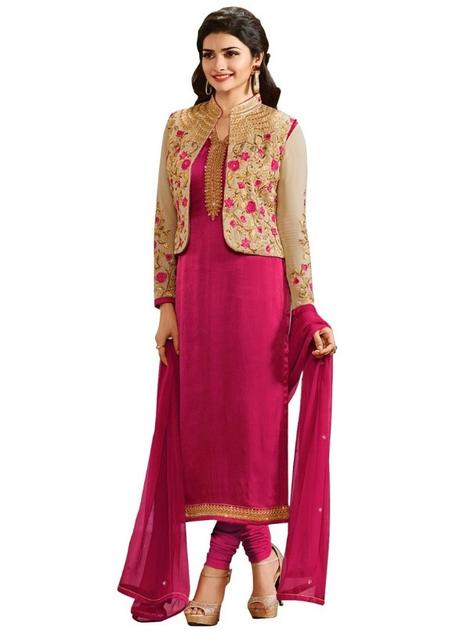 Source: www.mulabiss.com
The formal salwar suit with the jacket is a popular type of salwar kameez workwear. Styling cotton straight suits with ethnic jackets is an easy way to wear the salwar kameez to work. The straight suit gives a sophisticated look while the ethnic jacket adds some Indian charm.
The salwar kameez is one of the most versatile outfits out there. Check out these 10 revamped looks of the traditional Indian salwar kameez
Indian Salwar Kameez Is Always An Evergreen Fashion – 10 Revamped Outlays
Patiala Punjabi Suit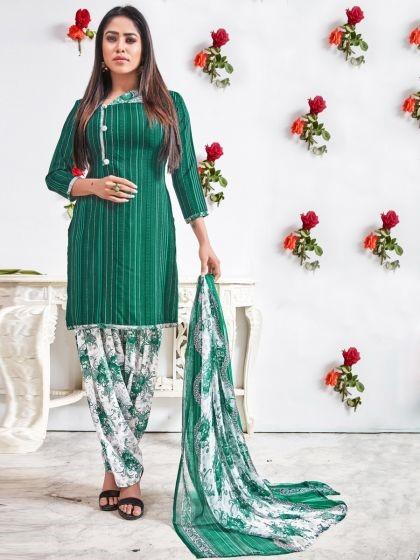 Get this outfit
The Patiala is a salwar suit which was originally worn only by Punjabi women. Now, this Punjabi suit has become an extremely popular ethnic outfit which is loved by women everywhere. The Patiala, being comfortable and stylish, is the go-to for women searching for formal salwar suits. This chic pine-green Patiala Punjabi suit is the perfect formal salwar kameez that will keep the compliments coming!
Collared Salwar Suit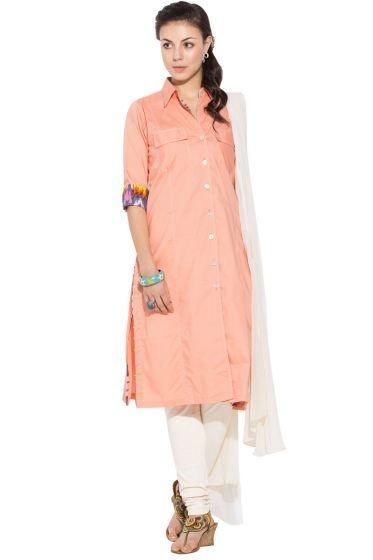 Check this out
The collar is not just limited to formal shirts. Collared salwar suits are the new rage in women's' formal wear. A cotton salwar suit with a collar gives a highly professional look to an otherwise ethnic outfit. This smart and chic workwear is the perfect salwar kameez to wear to work. Wear this gorgeous apricot orange cotton formal salwar kameez to work and look like a diva!
The salwar kameez is an outfit that offers a lot of scope for experimentation and can be effectively carried off in professional scenarios. Set trends and turn heads at your workplace with these chic and sophisticated outfits!