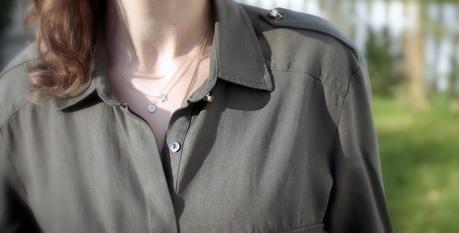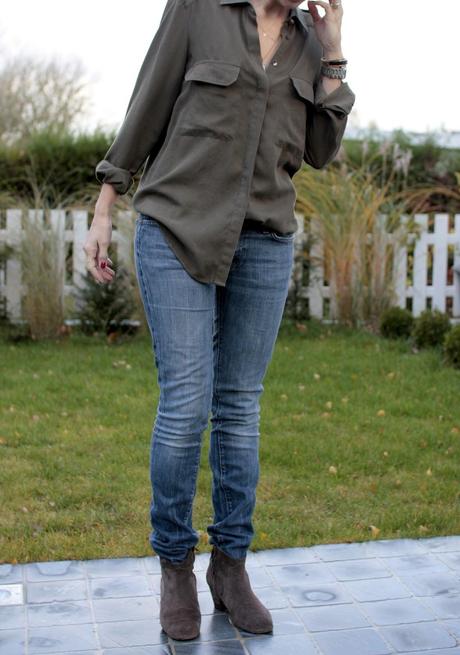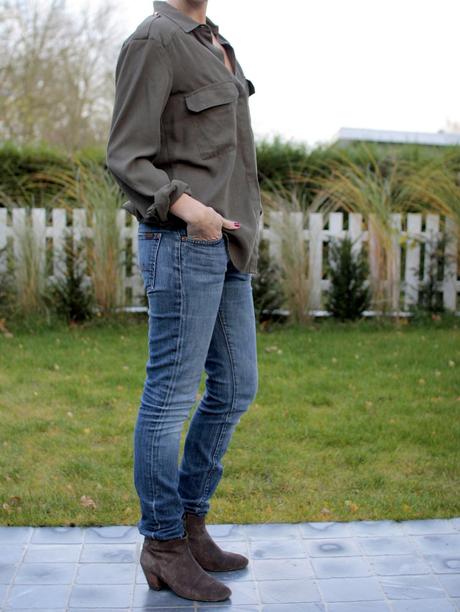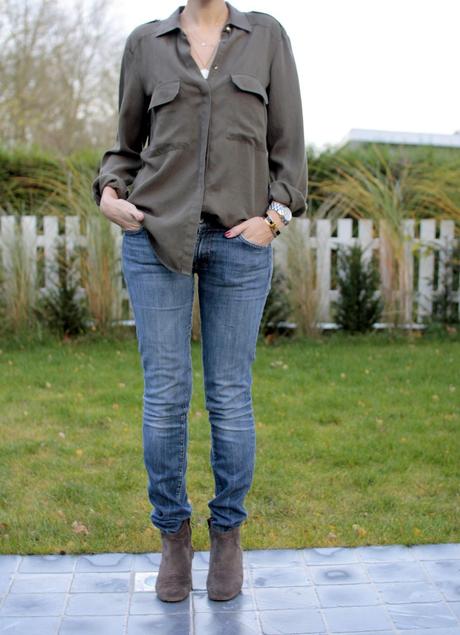 kk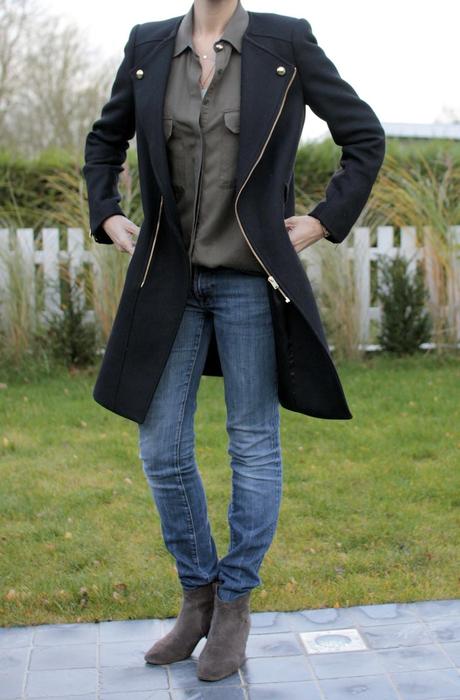 Army shirt -
Zara
Classic jeans - 7 for all mankind
Dicker boots - Isabel Marant
Coat -
Zara
I didn't think I was into the military trend until I realised that I have already fallen for it this season, twice that is. After the camo trousers here is the army shirt. This army shirt with gold skulls embellishments is not only my current favorite shirt but is also the most versatile in my wardrobe. Here I'm wearing it (half)tucked in a classic pair of jeans, Dicker boots and a zip coat.
I also wore it today with black jeans, my Lazio boots and the same coat. Plus how cool looks this shirt on top of a sequin dress or with sequin trousers ? The perfect way to wear sequins this season and not be mistaken by the Christmas tree, I need to try that in real life ASAP.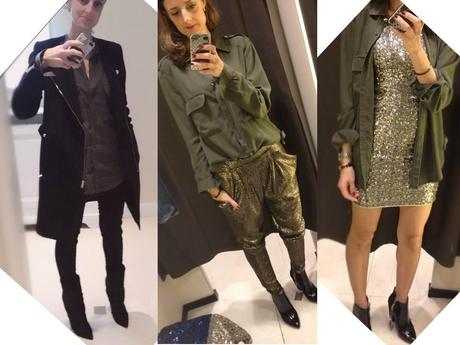 pictures from my Instagram account @fashion_caramel
Now, are you convinced or do I need to show you more ways to wear this shirt ?
Have a great week, lovelies !
xx Marta