Leather's softer cousin- SUEDE enjoyed a fair share of limelight past fall/winter and surprisingly, continues to create some stir this spring as well. Considered to be a cooler-temp-fabric, suede gets a complete facelift for spring- it is now softer, much lighter in thickness and above all comes in an array of colors too.
Wearing suede in Spring needs no expertise and no fanning whatsoever, just some key points to remember, and you could rock this fabric any time of the year.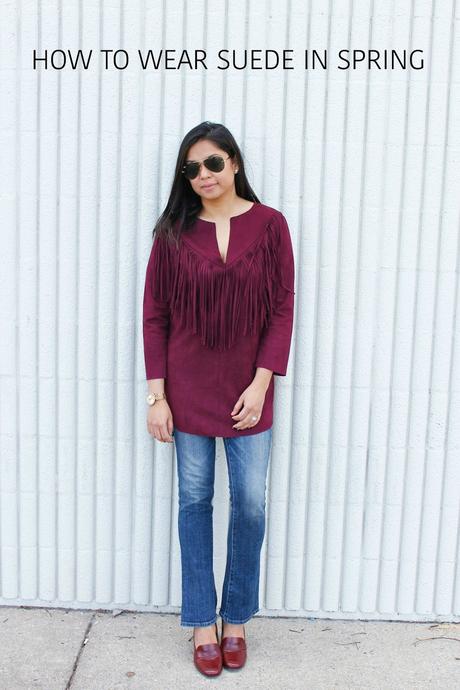 dress- Raga ( almost sold out ) ( with a lace front , in an A-line cut )
jeans- America eagle outfitters ( similar )
loafers- The Limited ( mid heel option )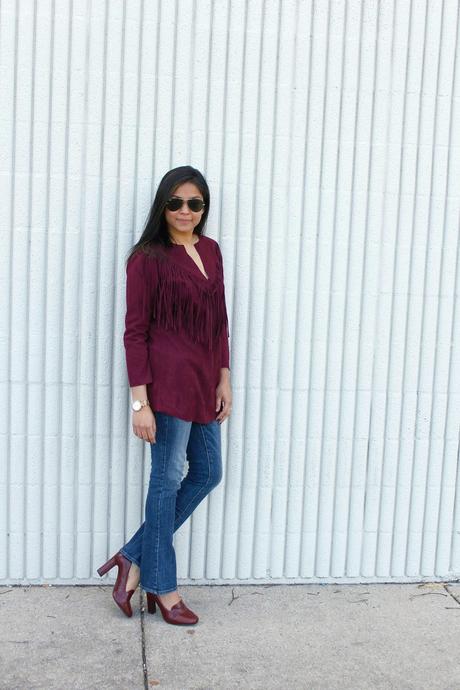 1) keeping in mind the warmer Spring weather, which could ocassionally soar in the 70's, a skirt or even a suede dress would be an ideal choice, just to allow you that room for breathing. You definitely don't want to sweat buckets in your outfit. Pair your skirts with t-shirts, knit blouses and or even crop tops, I assure you: you'll be the coolest kid on the block...!
2) look for details like fringe, patch-work, cutouts, anything that channels spring vibes. An instant update : these details will make any look interesting.
3) if suede clothing is not your cup of tea- go for suede accessories. A colored suede belt, or a bag or even some suede jewelry- you will never go wrong. It will always be a safe bet and will keep your look current for spring.
4) last but the least, suede with suede is absolutely permitted. Wear a killer pair of suede heels....check,  with a suede dress....check : I promise there would be no looking back!!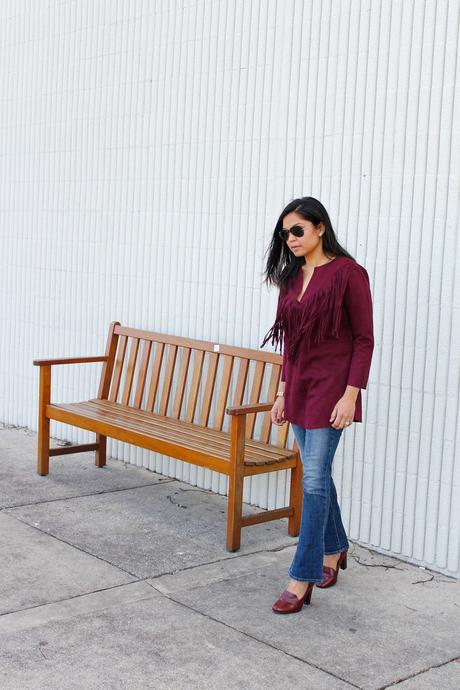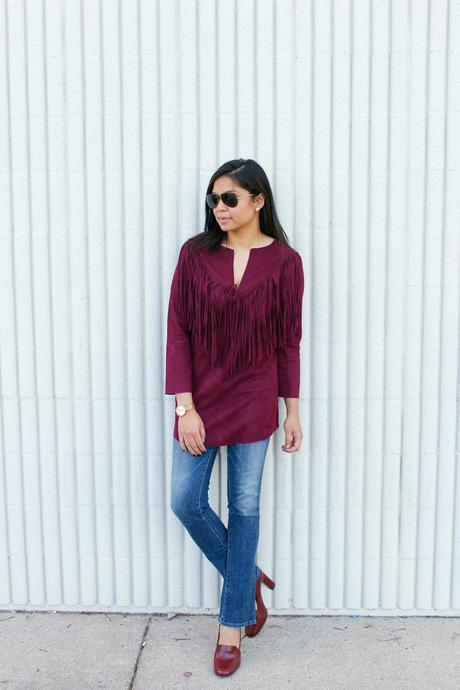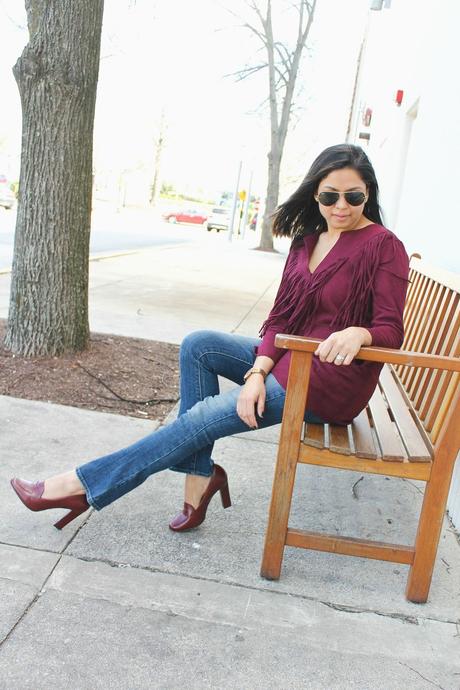 Have a great day loves. For more of my musings, follow me @