As per the regulations valid in numerous countries in the world, the use of cellphones during a flight is strictly prohibited – that is, unless you put your beloved Android phone, iPhone or iPad in Airplane mode. What this mode does is prevent your device from communicating with cell towers and disconnect it from Wi-Fi and Bluetooth, thus instantly interrupting your connection to the Apple Watch, as well.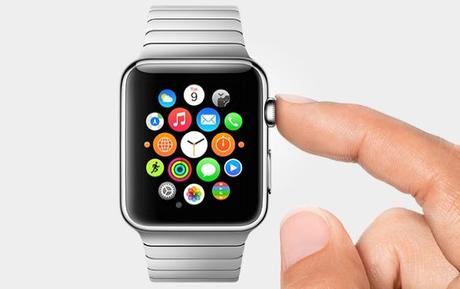 Apple Watch Tips: Bluetooth and Wi-Fi Tech
Although the use of in-flight Wi-Fi and Bluetooth technology has been legally approved by the FAA since late October 2013, Airplane mode automatically cuts off the Bluetooth connection necessary for your Apple Watch's link with your iPhone. If you're planning to fly in the nearest future and you don't want to say goodbye to your Watch and its third-party apps while you're up in the air, make sure you follow these few simple steps.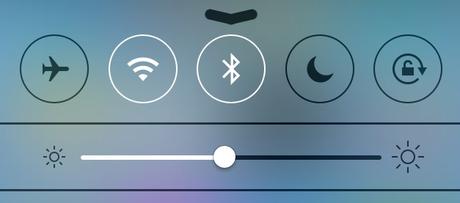 Swipe up from the bottom of the screen to access Control Center on your iPhone.
Press the Airplane button to turn Airplane mode on (once the mode's been triggered, it should automatically be enabled on your Watch, too).
Click Wi-Fi and Bluetooth icons to re-enable Wi-Fi and Bluetooth, while keeping Airplane mode on for cellular data (voice calls, text messages, mobile data).
The alternative, if slightly longer, way to enable your Airplane mode would be to:
Launch Settings on your iPhone.
Swipe the button next to Airplane mode to the right, thus triggering Airplane mode.
Return to Settings and manually swipe the buttons next to Wi-Fi and Bluetooth to the right to turn them back on.
Now that's done, here are your next steps:
On your Apple Watch swipe up to select Settings.
Find the Airplane button and tap it — this will turn off Airplane mode on your Watch, while keeping it enabled on your iPhone.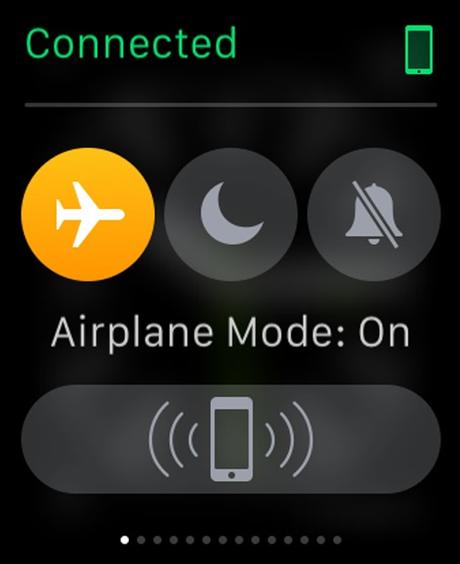 And you're done! Your Watch should again be paired up with your iPhone via Bluetooth or Wi-Fi. We hope you'll have a safe flight and enjoy passing the long in-flight minutes with your Apple Watch!