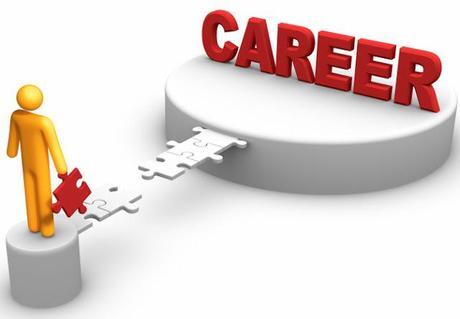 Education means empowerment. To help students become empowered, the United States education department has come up with sixteen career clusters to help students understand various fields, research in motion, employable market and choose their subjects for a bright future.
These career clusters comprises of groups which the undergraduate students are told about to aid them make the most informed choices. The schools then integrate the learning process with the skills required to fit into chosen career clusters. Not only students, even if someone is looking for career change, knowing the career clusters will be beneficial.
To understand this, we give the sixteen career clusters. Choose yours wisely.
1.

  
Architecture and Construction –
Individuals who have knowledge on construction, designing, repairing, restoring and maintenance fall under this education cluster. It includes builders, architects, construction workers, electricians and plumbers.
2.

  
Arts, Communication and AV Technologies –
Anything to do with mass media, audio-visual technologies and mass communication is included in this category. Journalism, performance, design, production are its main facets.
3.

  
Food, Natural Resources and Agriculture –
This involves the processing of plants and animals into food products. It takes into consideration the agricultural business and natural environmental systems, including infrastructure setup, manufacturing, and management, advertising and selling.
4.

  
Education and Training –
This involves teaching students, corporate training and teaching institutions. Teachers, professors, trainers and mentors are some career options here.
5.

  
Public Administration and Governance –
Activities necessary to maintain smooth functioning of the government falls under this category. These activities will include public service officials, adhering to regulations, taxation, defense measures, general administration, smooth external affairs and others.
6.

  
Finance –
Both the personal and business finance come into this category. The career clusters involved here would be investments, mutual funds, securities, bank accounts, insurance and others.
7.

  
Information Technology –
This is a new addition to the career cluster list. This involves professionals who are into hardware and software, inclusive of networking, technology development, planning, digital evolution and others.
8.

  
Security, Corrections, Law and Public Safety –
Any kind of activity undertaken to improve civilian protection, security, correction facilities and overall decorum in society comes under this cluster. Lawyers, magistrates, judges, deputy magistrate and other law upholders fall under this category.
9.

  
Health Sciences –
This involves the development and management of public health services, health policies, execution measures and strategic development. Some activities undertaken in this are health treatment, research on new health diseases and diagnosis. Doctors and nurses come under this category.
10.
Tourism and Hospitality –
It involves development of resorts, amusement parks, recreational facilities, restaurant, lodges, managing hotels, travel and tourism. Hoteliers, waiters, cooks, travel agencies and others come under this cluster.
11.
Human Services –
All kind of activities related to the taking care of family and community, in terms of its physical, mental and collective consciousness comes under human services.
12.
Logistics, Transportation and Distribution –
Activities related to moving things from one place to another come under this segment. Typical activities would include warehousing, maintenance, sales, distribution, logistics, planning and executing transportation.
13.
Mathematics, Engineering, Science and Technology –
This education cluster involves scientific research and development, planning and execution of scientific projects. Fields like mathematician, biologist, marine researcher and oceanographer are included, among others.
14.
Marketing –
This involves marketing products into a targeted market. Some of the activities involved here are transportation, packaging, distribution, sales and purchase, e-marketing and others.
15.
Manufacturing –
Those professional which help to manufacture commodities for public consumption are included here. This involves merchandise production, maintenance, engineering and others.
16.
Business Management and Administration –
It is a specialized field that involves professions responsible for planning, building, implementation, managing and administration to seamlessly run a business venture.
Each of these career clusters is accompanied with specific
E

ducation
stream. You should make your career choice keeping in mind your interests and career potential in the next 20-25 years. The decisions you take now will have lifetime repercussions, so think and choose wisely. http://www.picstopin.com/