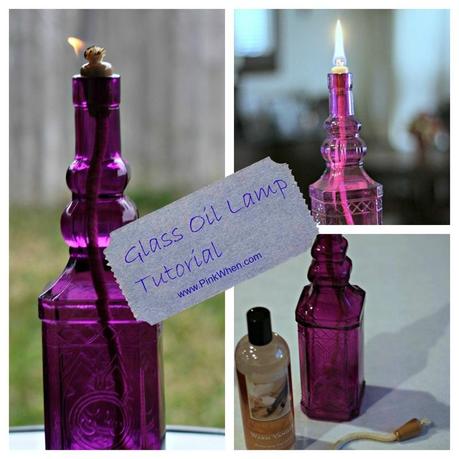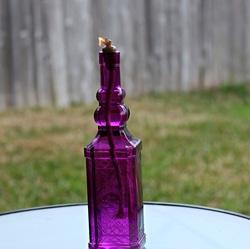 Glass Oil Lamp
I have seen a lot of tutorials on how to make a wine bottle oil lamp, but I really wanted to have something different and all my own.  I love candles and oil lamp fragrances, and decided that on this cold and rainy day I wanted some pretty candlelight and a warm vanilla fragrance to cheer me up! 
---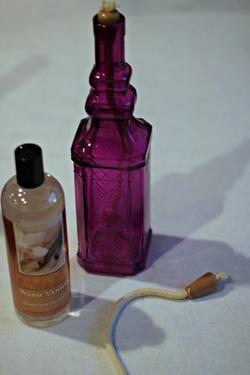 Glass Oil Lamp Supplies
I grabbed a couple of bottle at Hobby Lobby and came back home with a couple of ideas in mind.  The largest bottle had a cork, and I really wanted a new home for my beloved Jelly Belly's, so I turned that bottle into my little Jelly Belly Haven.
I loved this particular bottle for a lamp with the colors and design, and the opening was perfect for the wick and holder.  
Supplies:
Bottle with small opening (like that of a wine bottle)
lamp oil
wick and holder
The first thing you want to do is insert your wick to make sure that you have the correct length.  After you see that the wick is indeed the correct length, remove it from the bottle.
The next step is to pour in the lamp oil.  You want to use a cone to pour this in so you don't get any oil on the bottle, or pour VERY carefully.  The oild is flammable, so if any gets on the outside of your bottle, make sure to clean this up very well.
After the oil is in the bottle, place the wick and holder on the top and let the wick soak up the oil for a good 20 - 30 minutes.  
---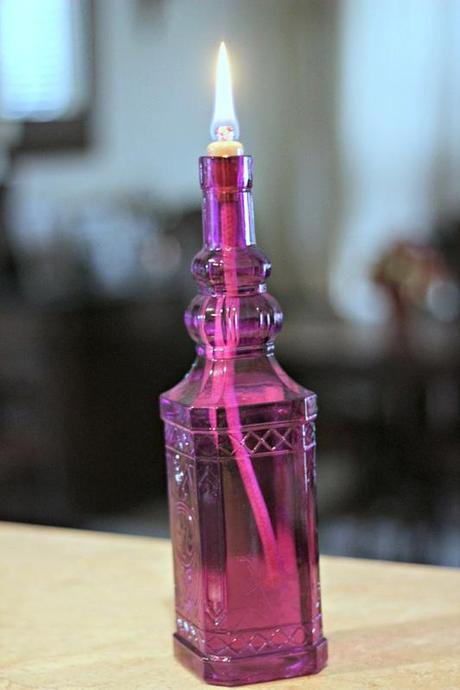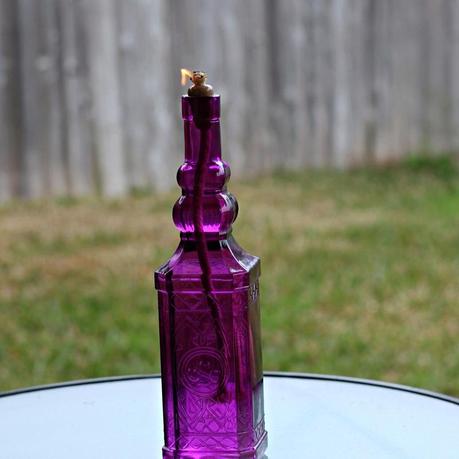 Once you have the wick soaking for 20-30 minutes, It is time to light it! Perfect little addition to the counter in the kitchen, bathroom, or even on the back patio.  The warm vanilla fragrance is soooo nice on this dreary day.
Did you like this craft?  Let me know! Leave me a comment here, or you can also follow me on Facebook and Twitter. I would love to hear from you.